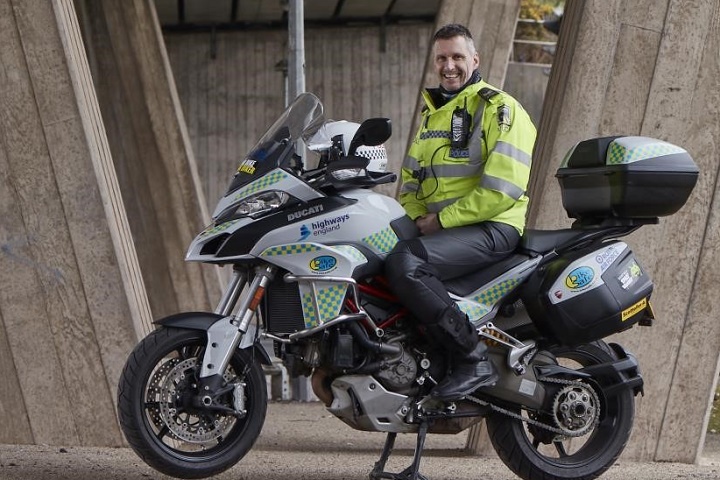 Highway England will use one of the biggest events in the British motor-racing calendar to promote motorcycle safety.
The 2019 British Superbike Championship gets underway at Silverstone over the Easter weekend, with tens of thousands of motorcyclists expected to visit the Northamptonshire racetrack.
Highways England will be in attendance to promote motorcycle safety and enrol riders on two potentially life-saving courses – BikeSafe and BikerDown.
BikeSafe is a police-led initiative. Participants ride with expert police motorcyclists, who observe riding skills and provide advice on how to improve – making riding safer and more enjoyable.
The police riders also provide tips on everything from spotting hazards to cornering, filtering and group riding.
BikerDown teaches riders what to do if they are the first on the scene at a collision which involves a fellow biker.
The four-hour course covers topics including:
How to manage the scene if you come across a collision

How to help an injured rider by providing early intervention at the roadside

Motorcycle-specific first aid – including how to remove a helmet
Visitors to the Highways England stand will also be introduced to a new app, which provides a GPS reference for road users who need help, particularly on remote A roads.
Richard Leonard, Highways England head of road safety, said: "We are committed to improving safety on our roads and are conscious that motorcyclists are one of the most vulnerable groups of road users.
"Going to Silverstone offers the ideal opportunity for us, working with our partners, to take our safety messages to motorcyclists and promote responsible and safe riding."
---