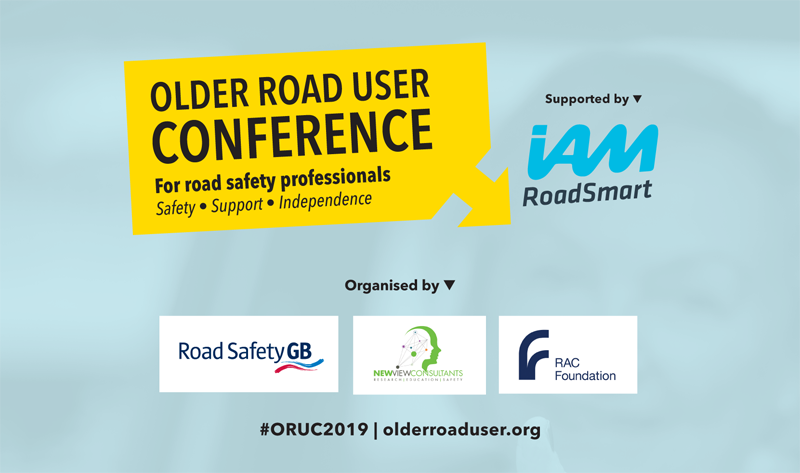 The UK's largest independent road safety charity has stepped in to sponsor the 2019 Older Road User Conference which takes place in London next week. 
The Older Road User Conference, jointly organised by Road Safety GB in partnership with New View Consultants and the RAC Foundation, is designed to help road safety professionals keep older people safe on the roads for longer. The event is once again being held at the Royal Automobile Club's Pall Mall Clubhouse in central London on 24 September.
IAM RoadSmart – a leading provider of mature driver reviews across the UK, giving older drivers a trusted, independent assessment of their continuing capability – responded to an appeal from the conference organisers following the 11th hour withdrawal of the previous sponsor.
Ian Edwards, director of New View Consultants, said: "We are very grateful to IAM RoadSmart for its support – especially at such short notice and very late in the day.
"For the past 60 years IAM RoadSmart has strived to make roads safer by improving driver and rider skills through coaching and education, and by publishing research and policy documents on age-related issues. This makes them the ideal partner for this important road safety conference."
More than 100 people have registered to attend the conference, which comprises 14 presentations covering an array of topics including autonomous vehicles and older people's mobility, hazard perception testing for mobility scooter users, cycling in later life and preparing for life after driving.
Delegate places are available from £160 plus VAT, and while registration will remain open until Friday 20 September, the organisers are encouraging anyone who is thinking of attending to book their place as soon as possible. 
Click here to book a place to attend, or for more information contact Sally Bartrum or Nick Rawlings on 01379 650112.
---