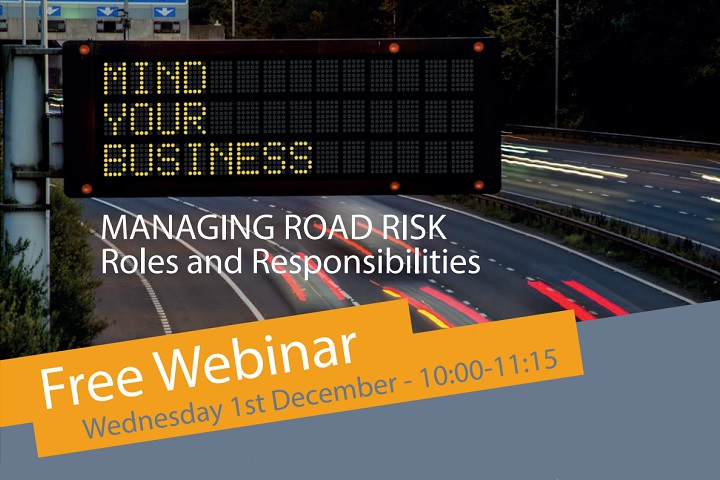 A free-to-attend webinar to be held next week will look at roles and responsibilities with regard to managing work-related road safety risk.
The Mind Your Business webinar on Weds 1 December (10.00-11.15) is being organised by Wirral Council's road safety team in partnership with Agilysis.
The keynote address will be delivered by Beverley Bell CBE, the former senior traffic commissioner for Great Britain, who will discuss business compliance and the potential implications if things go wrong. She will also provide an expert view on contemporary issues within the transport logistics sector, gained from her vast knowledge and experience within this field.
Paul Mountford from the Merseyside Road Safety Partnership will discuss drink and drug driving and how businesses can engage with and support their drivers on this topic.
Richard Thomas from Alcolock UK will then present resources which can be used to address alcohol and drug detection within the workplace.
Finally, Paul Leatherbarrow, Wirral Council's road safety officer, will outline the support that the council's road safety team can provide to local businesses.
The webinar will be chaired by Dan Campsall from Agilysis in partnership with Mary Stealey from "How's My Driving", and is funded by the Road Safety Trust.
Click here to register to attend, or contact Paul Leatherbarrow by email for more information.
---