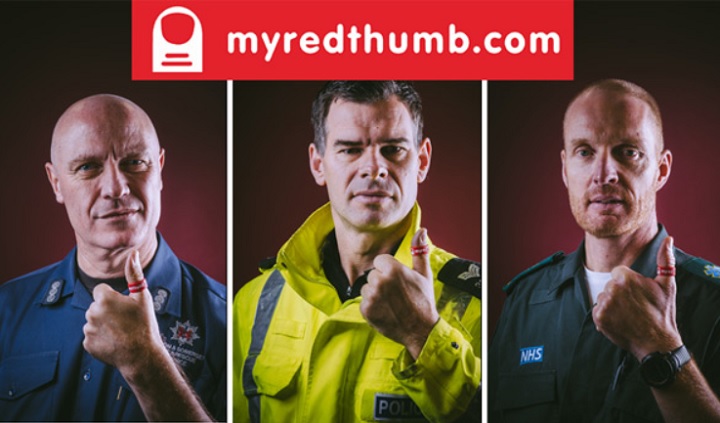 A campaign designed to raise awareness of the risks of using a mobile phone while driving will run for a fifth consecutive year on 10 May.
The My Red Thumb campaign, which encourages drivers to paint their thumbnail red as a reminder not to use a mobile while driving, was originally developed in the US.
The UK campaign, organised by Devon County Council's road safety team, sets out to reach as many road users as possible through the use of social media, and deploys behavioural change techniques to encourage people to change their habits.
The organisers' aim is for My Red Thumb Day 2018 to be a day with no road traffic collisions caused by drivers using their mobile phones.
The 2018 event, which uses the hashtag #MyRedThumb, will be underpinned by a Thunderclap campaign – a crowdspeaking platform that broadcasts a specific message onto social media.
The Thunderclap message, which will be published at 9.30am on 10 May, reads: "Save lives on the road today by supporting national My Red Thumb day! Thumbs up for mobiles down. Please share!"
To date, the 2018 Thunderclap has 52 supporters – including the Road Safety GB Twitter feed – equating to a social reach of 155,273 users.
The 2018 event will also see the release of a new video which features a doctor who works as part of the Devon Air Ambulance crew.
Further details about this year's campaign, including a toolkit of campaign materials, can be found on the My Red Thumb website.
---