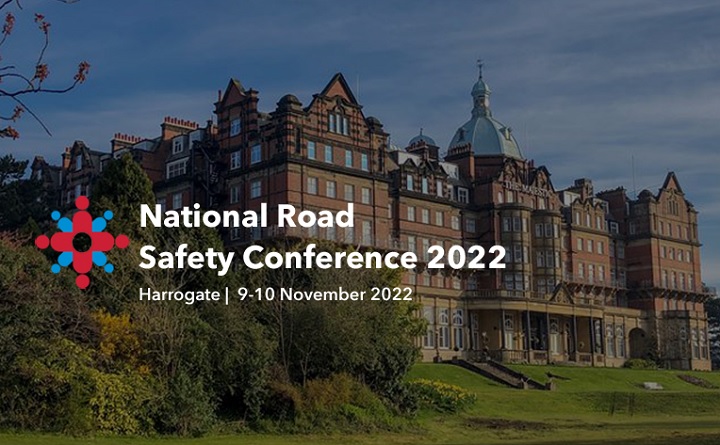 The line-up for the speed dating session at the 2022 National Road Safety Conference is taking shape – but organisers are still inviting further submissions from practitioners.
The speed dating session comprises a series of quick-fire presentations (five-six mins) outlining schemes and interventions practitioners have, or are currently, implementing.
To date, five presentations have been confirmed for the session:
Shiny Side Up Partnership celebrates its 20th year in 2022!
Delivered by Heidi Duffy, facilitator of the Shiny Side Up Partnership, this presentation asks what has changed over the last 20 years for motorcyclists, their machines, the roads and the type of collisions and injuries that occur.
Has Mindfulness any application in road safety social media campaigns?
Delivered by Keith Baldock, road safety officer at Brighton & Hove City Council, this presentation looks at whether mindfulness techniques can be harnessed to improve focus and reduce collisions.
NFCC Motorcycle Awareness Week 2022
In this presentation, Tony Smith, motorcycle safety lead at the National Fire Chiefs Council, reviews the NFCC Motorcycle Awareness Week 2022, designed to help fire and rescue services share advice and information on motorcycle safety.
The Biker Down! Toolkit
Delivered by Tony Crook, lead officer for road safety at the National Fire Chiefs Council, this presentation presents the new Biker Down Toolkit, developed to assist in the delivery of the free three-hour session.
It's Not Just a Horse
In this presentation, Alan Hiscox, director of safety at the British Horse Society, shares an educational training film for police officers attending the scene of a serious RTC involving a ridden horse or carriage horse.
Expressions of interest are encouraged from practitioners who are keen to take part in the session. To register interest, please provide the following information to Nick Rawlings via email:
Title and brief overview/summary of the proposed presentation (single para will suffice)
Brief speaker biog (again, single para will suffice)
The National Road Safety Conference, Road Safety GB's flagship event, has not been held as a live conference since 2019 as a result of Covid-19. But with restrictions lifted, the event will return later this year at The Majestic Hotel in Harrogate on 9-10 November.
It total, almost 30 presentations are now confirmed for the main and fringe conference programmes. More information about all of these can be found on the National Conference website.
Delegate registration is open, with a special rate for Road Safety GB and Academy members. Full/residential and day delegate packages are available, as is the opportunity to book accommodation on the evening prior to the conference (8 Nov).
Click here for prices and/or to book a place.
---