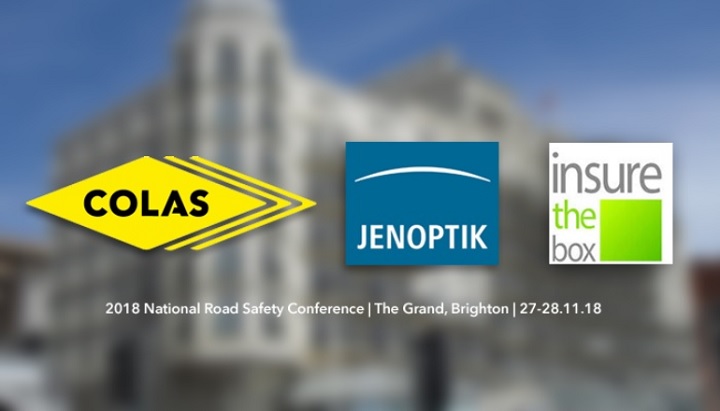 All three of the 2017 National Road Safety Conference sponsors – Colas, insurethebox and Jenoptik Traffic Solutions UK – have confirmed that they will continue to support the event in 2018.
The 2018 National Road Safety Conference, the 10th edition of the annual event, will take place at The Grand in Brighton on 27-28 November. 2018 will be the second time the conference has been held in Brighton, with the 2014 event also staged at the same iconic venue.
More than 100 people have already registered to attend the conference which is being organised by a committee drawn from Road Safety GB South East region.
Steve Horton, Road Safety GB director of communications and a member of the conference planning committee, said: "We're naturally delighted that all three of our 2017 partners will be supporting National Conference again this year. We firmly believe in long-term partnerships and have formed excellent relationships with all three organisations.
"The financial support provided by our sponsors is used to offset the costs of staging the conference, and to keep delegate fees for attendees from the public sector as low as possible – a key reason why we get such healthy attendance at National Conference.
"We thank Colas, insurethebox and Jenoptik Traffic Solutions UK for their continued support and – while they make no demands on us – we will be working with each of them to deliver a return on their investment."

---
Meet the sponsors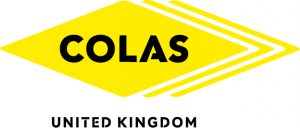 Colas operates nationally in the highways and airfields sectors, delivering sustainable solutions for design, building and maintenance of the UK's transport infrastructure. Colas has more than 1,600 employees in the UK working out of 25 locations, and is part of the International Colas Group, one of the world's leading road construction and maintenance organisations.
This is the eighth consecutive year that Colas has sponsored the National Conference, and Colas has also been the sole sponsor of the Road Safety Knowledge Centre since in was launched on 2011.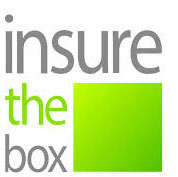 From a standing start in 2010, insurethebox has become the UK leader in black box (telematics) insurance.
insurethebox has sold more than 500,000 policies and amassed in excess of 2.6 billion miles of customer driving data, affording great informational insight in order to best meet customer needs.
insurethebox believes in rewarding positive driving behaviour to engender long-term good driving habits and help save lives.
2018 will be the third consecutive year that insurethebox has sponsored the National Conference
Jenoptik Traffic Solutions UK is a world leader in innovative and industry-leading solutions for the Intelligent Transportation Systems market.
Jenoptik's services range from 'out of box' camera products though to fully managed service delivery applications. All Jenoptik systems are Automatic Number Plate Recognition (ANPR) based, covering a diverse range of real world applications including journey time systems, average speed enforcement, police ANPR, bus lane enforcement, car park management and congestion charging.
Jenoptik has sponsored the National Conference since 2015 and also sponsors the Road Safety GB Twitter feed.
---
2018 National Road Safety Conference
The 2018 National Road Safety Conference will set out to demonstrate how road safety professionals can combine the four 'E's' – education, enforcement and engineering, underpinned by evidence – to deliver casualty reduction improvements, despite challenging budgetary and resource constraints.
The 2018 National Conference will also once again include The Fringe which runs alongside the main programme, the 'Pick My Brains' optional workshops at the end of day one, and on day two the Big Debate and the ever popular Question Time session.
16 organisations have already registered to participate in the exhibition which runs alongside the conference and will be limited to around 20 exhibitors.
Click here to register to attend the conference, or here to participate in the exhibition which runs alongside the conference. For more information contact Sally Bartrum (delegate registration and exhibition) or Nick Rawlings (speakers and agenda) on 01379 650112.
---