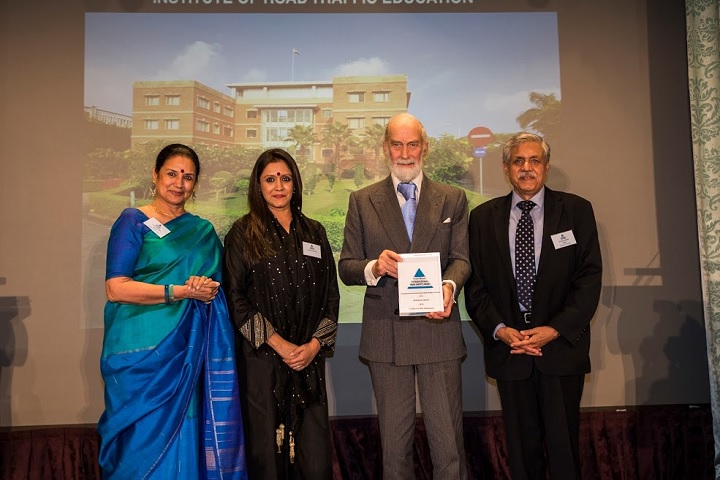 Nominations are being sought for the 2019 Prince Michael International Road Safety Awards – ahead of the July deadline.
Established by HRH Prince Michael of Kent in 1987, each year the 'most outstanding' international road safety initiatives receive public recognition through the scheme.
The awards are presented in five main categories based on the five pillars of the Global Plan for a Decade of Action: road safety management, safer roads, safer vehicles, safer road users and post-crash response.
The winners are invited to the awards' luncheon held at The Savoy in London – which takes place in December – where Prince Michael announces his Premier Award winner.
In 2018, the Institute of Road Traffic Management (IRTE) Delhi – an Indian-based research organisation – picked up the top accolade (pictured), recognising the 'major contribution' it has made across the globe.
Nominations for 2019 are invited from road safety teams, government departments, private sector organisations/businesses, and should be submitted by 31 July.
Entries should comprise a maximum of 1,500 words, with judging based on the following criteria: well researched, innovation, achievement, evaluation, commitment, replicability and sustainability.
More information – including a set of nomination guidelines and details of previous winners – can be found on the Prince Michael Awards website.
---