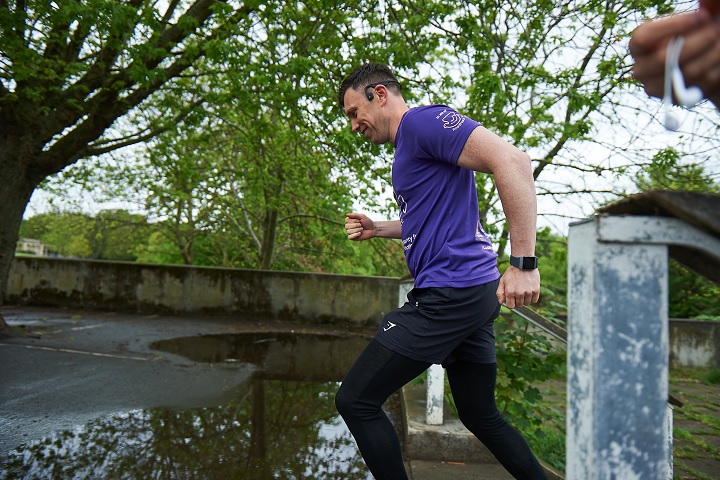 A national campaign designed to get the public talking about road deaths takes place next week, bringing together police, victims' families and celebrities.
The RoadPeace Andy Cox Challenge 2022, the first event of its kind, will drive home the message that five people die and more than 60 are seriously injured, on average, every single day on the UK's roads. 
Spearheaded by detective chief superintendent Andy Cox, head of crime at Lincolnshire Police, the campaign will take place between 16-22 May. It is supported by around half of the UK's police forces.
Throughout the week, det chief supt Cox will cycle and run 30 miles a day, travelling across the UK on routes where fatal and serious road collisions have occurred, joined by a variety of supporters along the way.
The event will raise vital funds for RoadPeace, the road victims' charity. It also aims to get the public talking about road deaths and the devastation they cause to families and communities every day.
Throughout the challenge det chief supt Cox will call upon society, the Government, vehicle manufacturers and others to give the prevention of road crime 'the priority it deserves', in order to reduce the number of deaths and injuries – which have remained largely unchanged for the last decade.
Det chief supt Cox said: "More people die on the UK's roads than through murder and terrorism combined, so it's time for us all to start taking road danger as seriously.
"I consider this a moment for policing to create a united and powerful voice in the road danger conversation. 
"By involving the majority of police forces, we will generate significant media coverage, increase public awareness, and send one message: road danger is an issue we are committed to tackling."
The campaign is being backed by RoadPeace supporter Ciara Lee, whose husband Eddy was killed in 2018 after a van driver ploughed into his motorcycle on the M4.
She said: "Two groups that know the cruelty and devastation caused by road crime are the bereaved and the police. Both witness in horrendous detail the unnecessary damage caused, particularly to innocent lives taken prematurely.
"This event is hugely significant, with police forces and impacted families uniting. It sends a very clear message that both groups have had enough of needless tragedy and are determined to save lives in the future."
---