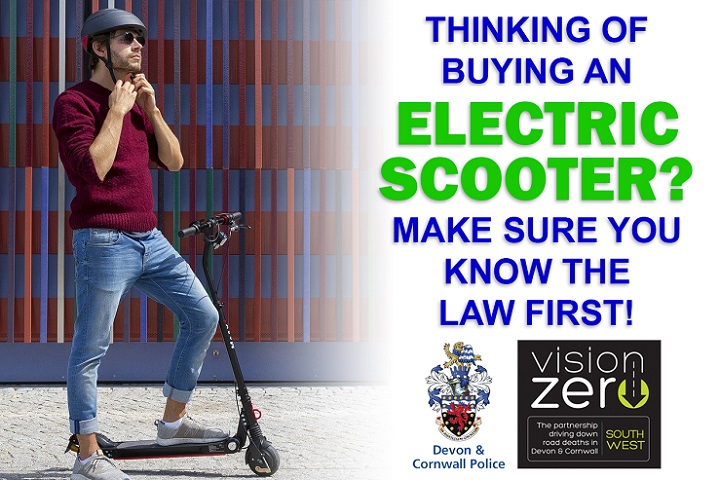 Those considering buying an electric scooter this Christmas are being urged to fully understand the law before doing so.
E-scooters have become commonplace in towns and cities this year, after the Government permitted the start of trials for rental schemes in July.
However, while the use of rental e-scooters is now legal, Devon and Cornwall Police is keen to remind people that it remains against the law to ride a privately owned e-scooter in any public place in the UK.
This includes roads, pavements, parks, town centres or canal towpaths. The only place a privately owned e-scooter can be used is on private land.
This is because e-scooters are classified as Personal Light Electric Vehicles (PLEVs) so they are treated as motor vehicles. As such, if they are used on a road, pavement or public place they are subject to the same legal requirements as any motor vehicle.
MPC Andy Bennett, road casualty reduction officer with Devon and Cornwall Police, said: "We understand that e-scooters are very tempting for Christmas presents, but we would urge people to fully understand the law first.
"If our officers find anyone using e-scooters in a public place, the scooter will be seized, and the rider reported for any offences.
"I would also urge anyone using an e-scooter legally – i.e. on private land – to carefully consider their safety before doing so.  
"All riders should wear a helmet, younger riders particularly, would benefit from additional protective clothing such as knee and elbow pads to minimise injury."
---