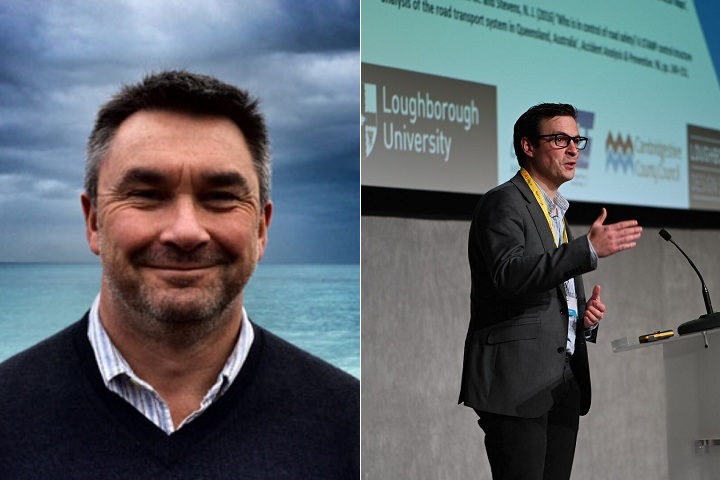 Road Safety GB has expressed thanks to Jeremy Phillips, who has stepped down as director of research as he is leaving Devon County Council to join Highways England.
Following a career with Devon County Council which extends to just a couple of months shy of 30 years, Jeremy Phillips (left in pic above) will leave his role as road safety team manager on 18 September to take on a national road safety position with Highways England.
Jeremy has had a significant impact on Devon and the wider south west peninsula, and in influencing national policy, which included the authority gaining recognition as a Beacon Authority for Road Safety, awarded for excellence in road casualty reduction.
Director of research is a voluntary position, which includes the postholder being a trustee of Road Safety GB and sitting on the organisation's Charity Board.
Jeremy, who has held the role since 2016, is being replaced by Matt Staton, highway projects and road safety manager at Cambridgeshire County Council.
In post, Jeremy helped oversee the launch of the 'Champions Network' of data analysts, created as part of the organisation's commitment to sharing best practice and improving resources for the profession.
Alan Kennedy, executive director of Road Safety GB, said: "We wish Jeremy the very best of luck in his new venture, and thank him sincerely for the excellent work he has done for Road Safety GB."
In his role at Cambridgeshire County Council, Matt oversees all the council's small and medium-sized highway projects and road safety interventions.
Alan Kennedy added: "We welcome Matt Staton to the team and look forward to a very positive future."
---