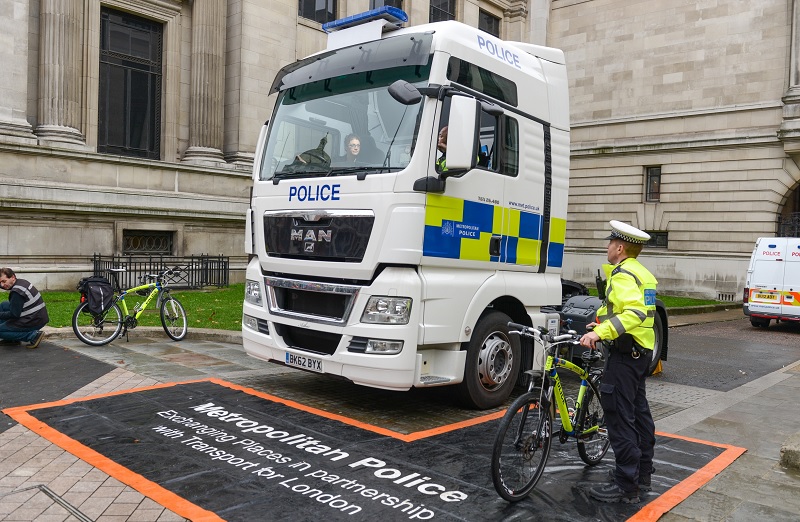 As Road Safety Week approaches the halfway point, we take a look at the latest initiatives and events taking place across the UK.
---
What's happening in your area?
Throughout Road Safety Week we are running a daily news update covering what's happening around the country. Simply send details of your activities by email to Edward Seaman at Road Safety News and we'll feature them in our roundup.
---
Organised annually by the road safety charity Brake, Road Safety Week provides an opportunity for communities to take action on road safety – and a focal point for professionals to boost road safety awareness and engagement.
Road Safety Week 2019, which takes place between 18-24 November, encourages road users to 'Step up for Safe Streets' and play a part in the creation of a safe and healthy future.
---
Cambridgeshire: officers crack down on speeding
Police and road safety officers in Cambridgeshire are cracking down on speeding drivers, with a particular focus on rural roads.
Statistics show that in the last four years, 81% of fatal collisions in the county have taken place on rural roads.
Throughout the week of action, officers will focus on educating young people on the consequences of speeding and targeting drivers travelling over the limit on rural roads.
Activities will include speed checks and educational visits to sixth forms and colleges around the county.
PC Jon Morris, casualty reduction officer, said: "[We are] tackling those who choose to put themselves and our communities in danger by driving over the speed limit.
"Speeding is a common cause of injuries and deaths on our roads and we are working exceptionally hard as a police force to make the roads a safe place for everyone.
"With the dark night's drawing in and the winter weather coming up, I would urge motorists to slow down, drive to the condition of the roads and remember that the limit is not a target."
---
Exchanging places event in Southwark uses new 3D goggles
On Wednesday (20 Nov), an 'Exchanging Places' event took place in Southwark – organised by local road safety officers and the Metropolitan Cycle Task Team.
Exchanging Places is designed to provide cyclists with the opportunity to see for themselves the blind spots from a HGV driver's perspective.
At the event, officers spoke to 30 riders – inviting them to wear interactive 3D goggles to watch a short virtual reality road safety film.
The film was shot inside the cab of an HGV lorry – and the goggles put the cyclist in the driving seat of the cab, where they were talked through the blind spots of the vehicle.
Southwark Council says the 'exciting new technology' delivered the road safety message in a fresh and appealing way without the need for an expensive lorry and driver
The event was also supported by Specsavers, who provided a free hi-viz jacket for each cyclist.
---
'We can all make a difference' – GEM
GEM Motoring Assist is encouraging every road user to get involved in Road Safety Week – and to reflect on how they use the roads, and what they can do to reduce risk.
GEM has drawn up 'five simple tips', which it is calling on drivers to adopt immediately to ensure safer road journeys for everyone:
Observe speed limits

Banish distractions

Anticipate problems as early as possible

Take it easy on bends and country lanes

Don't treat a road journey as a race or a contest
Neil Worth, GEM road safety officer, said: "In line with the call to action from Brake, we encourage individuals to pledge to use roads safely, minimise vehicle use and shout out for safe system solutions. 
"Schools in turn can help young people step up and learn how to create a safe and healthy future and shout out for change.
"Organisations can step up their policies and procedures to ensure they choose safe systems solutions. Emergency service professionals can step up to highlight their vital role in helping keep us safe. 
"Policy-makers can step up by developing and mandating safe systems solutions."
---