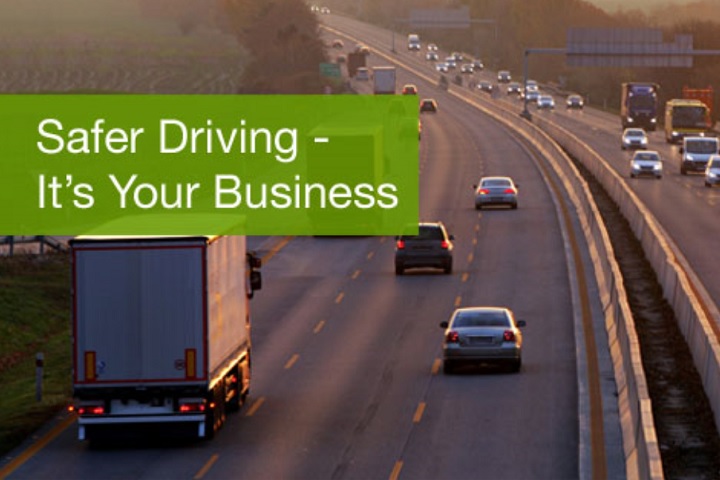 Businesses and organisations in Essex are being encouraged to work with their local safer roads partnership to reduce the number of people killed and injured on the county's roads. 
Statistics show around a third of road crashes involve someone who is 'at work'. 
The Safer Essex Roads Partnership (SERP) says these incidents can cause significant harm to businesses in terms of lost output, vehicle repair or replacement, insurance costs and staff down-time. 
Through the Driving for Better Business programme (DfBB), SERP is helping local businesses to improve safety – and encouraging more employers to sign up to receive free guidance and advice.
Interested parties will be offered an ongoing consultation service from a road safety specialist, who will advise on policy, procedure and practice. 
Free workshops for management and front line staff are also available, ensuring that everyone involved is aware of their level of responsibility and best practice.
Cllr Lesley Wagland, chair of the SERP Board, said: "We have set the people of Essex, Southend and Thurrock an incredibly challenging goal to reduce fatal and serious road casualties to the only acceptable number – which is Zero. 
"With every third crash involving someone at work it is vital that we work with local organisations and businesses to reduce casualties and save lives. 
"We are not just talking about vans, buses and trucks; this applies to anyone who uses a vehicle on our roads during their working day, be that a motorcycle, car or larger vehicle. 
"We believe passionately that every death or injury on our roads is one too many and know that by working with private and public organisations we will all be helping reduce this totally unacceptable toll and the devastation it causes."
Chelmsford-based Laser Electrical Services Ltd have already signed up for the initiative.
Mark Butcher, commercial projects director, said: "With our business continually evolving and protection of staff being paramount we engaged with the 'Driving for Better Business' programme. 
"This scheme was professionally organised and well adapted to understanding our business model to enable awareness and improvement opportunities. 
"This in turn has guided us to be proactive to help raise awareness to our staff, encourage behavioural changes and promote safety when driving."
---