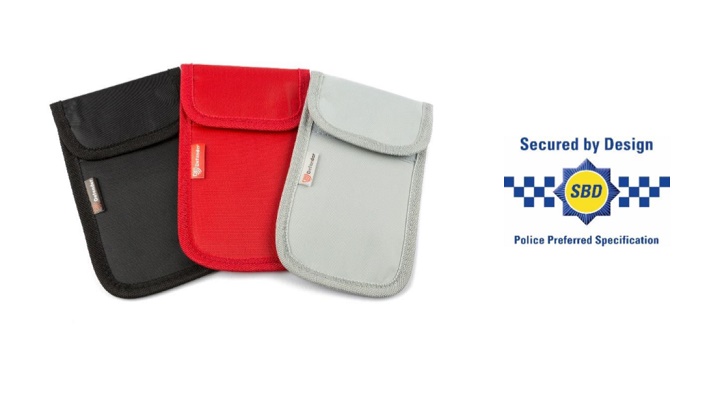 A product designed to block mobile phone signals, produced by Solon Security, has received police approval.
Launched in April 2017, the 'Defender Signal Blocker' is a storage pouch lined with a special material which prevents a mobile phone from receiving any calls or notifications.
Once a driver reaches their destination and the phone is removed from the pouch, any missed calls, texts and other notifications are retrieved in less than five seconds.
The signal blocker also protects against 'relay attacks' – where criminals use a handheld signal boosting device to 'quickly and silently' access vehicles that use 'keyless proximity access' – by acting as a storage location for vehicle fobs.
The signal blocker has been recognised through the 'Secured by Design Police Preferred Specification' initiative – awarded for security products that pass standards and tests nominated by the police service.
In scientific tests to Secured by Design standards the signal blocker achieved a blocking success rate of more than 99%.
Mark Fleming, Solon Security's general manager, said: "By developing and launching a dual-purpose product, we combatted two of the biggest issues that were affecting our customer base, and crucially, enable them to assist and protect their communities.
"It's a great example of our company doing what we do best; listening to our customers and then working in partnership with them to develop and deliver innovative, quality solutions for their needs."
---