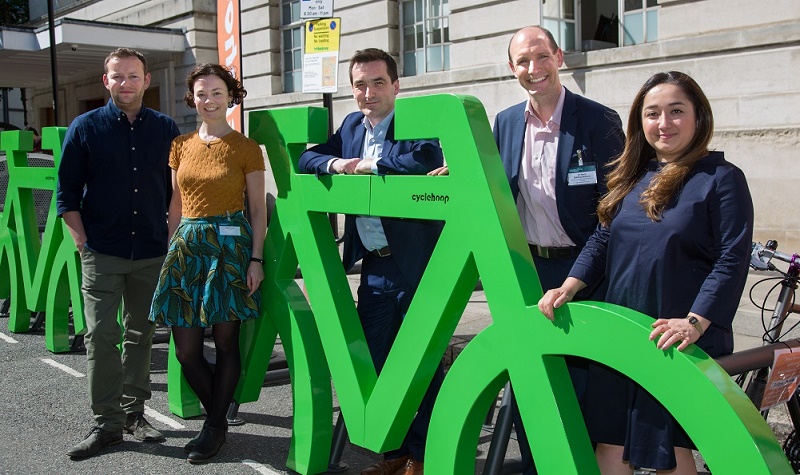 The organisers of a new conference, which aims to shape the future of walking and cycling in UK cities, have issued a call for papers.
The London Walking and Cycling Conference takes place at the Guildhall on 24 May and is being hosted by the London Borough of Hackney and the City of London Corporation.
The conference will provide an opportunity for politicians and officers from across the Capital to come together with industry experts, academics and campaigners.
The agenda will explore how to improve the experience of walking and cycling and enable more people to choose these healthy and sustainable modes of travel. It will also consider the wider social, environmental and economic benefits of investing in active travel.

Ahead of the event, the organisers have issued a call for papers professionals involved in the following areas: road danger reduction, local or national campaigning, policy and strategy, behaviour change, design, engineering, public health, technology, planning or communications.
The organisers especially welcome papers from outside of London, so that attendees may learn from experience in other contexts.
Topics could include:

The role of traffic reduction and Vision Zero in enabling walking and cycling

Planning for walking and cycling in new developments

Achieving modal shift at workplaces

The contrasting challenges faced in residential and urban areas

What wider changes need to happen to enable growth in walking and cycling

Technology and its role in the future of walking and cycling

Case studies and best practice for projects, policy and campaigns



The deadline for submissions is 22 February 2019, however, early submissions are encouraged.
Click here for more information, including details of how to submit a paper.
---