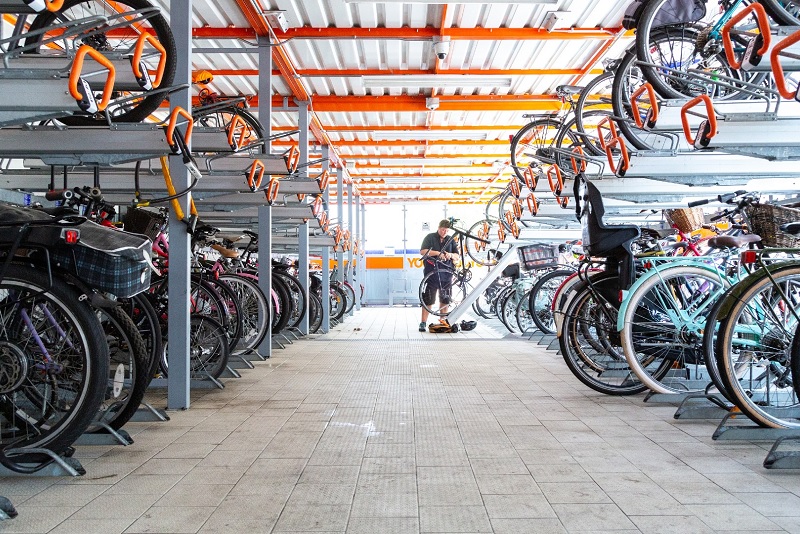 TfL has awarded funding of more than £1m to create 2,000 new cycle parking spaces across the Capital.
In total, 14 boroughs across inner and outer London will benefit, with the spaces being delivered over the coming months to ensure that people cycling can benefit from the new infrastructure as soon as possible.
TfL says the investment has been carefully targeted and around 900 of the new spaces will be delivered along routes that have been created or upgraded as part of the Streetspace initiative.
A further 1,100 spaces will be created using a mix of different parking types, including on-street cycle parking, residential cycle hangars and new cycle hubs at tube and rail stations.
In Enfield for example, the investment will create new parking spaces at GP surgeries, while in Merton, Sutton and Kingston, it is planned to create 514 new spaces across 37 schools.
Will Norman, London's walking and cycling commissioner, said: "Safe and secure parking is key to enabling many more Londoners to cycle so I'm delighted that up to 2,000 more spaces are set to be created across our city in the coming months.
"These will build on the 1,400 new cycle parking spaces which have already been put in place through our Streetspace programme and are making a big difference to local communities.
"We know that a lot of people have started cycling as a way to get a bit of exercise over the past nine months, and secure bike parking means these trips can also double up for shopping for necessities or other essential journeys."
2020 a record year for Santander Cycle scheme
Meanwhile, TfL has praised the Santander Cycle scheme for playing a 'crucial role' in keeping London moving during the Covid-19 pandemic, with the number of new registrations rising by 157% in 2020.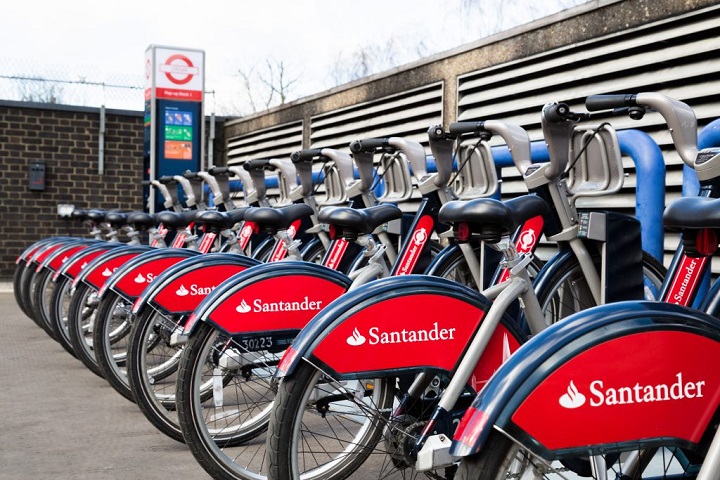 Figures show that 24-hour Santander Cycles membership registrations rose by 167% in the year to December 2020, representing the largest increase in the scheme's 10-year history. 
Registrations for new annual memberships increased by a quarter.
Total hire numbers for 2020 were 10,434,167 – a rise of around 6,000 hires from 2019 – despite a significant overall reduction in journeys across London.
Will Norman said: "The Santander Cycle hire scheme has gone from strength to strength since it launched and over the past year many more Londoners have realised what a lifeline it is."
TfL adds Santander Cycles have also supported key workers during the pandemic, with almost 18,000 NHS staff and other key workers making use of the free cycle hire access codes provided to them since March.
The operator of London's Santander Cycles, Serco, is preparing to launch a new cycle hire scheme across the West Midlands this spring, after being appointed by Transport for West Midlands (TfWM).
---