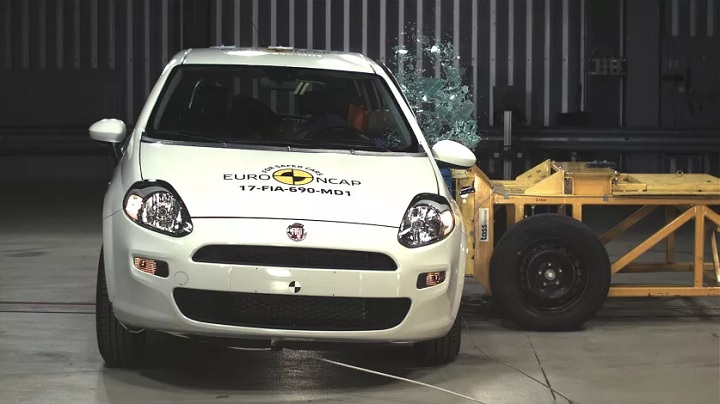 Thatcham Research has expressed disappointment after the final Euro NCAP test results of 2017 show that some vehicle manufacturers are still choosing not to fit 'life-saving technologies' to new models.
Euro NCAP's five-star safety rating system is designed to help consumers compare vehicles and identify the safest choice for their needs.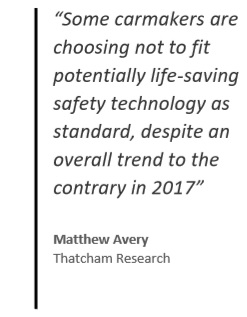 The Euro NCAP rating system is based on a series of tests which represent accident scenarios that could result in injury or death for car occupants and other road users.
All 16 new cars tested in November received five-star ratings, but in December six cars were awarded three-stars – with one receiving the first zero-star rating since testing began 20 years ago.
The zero-star Euro NCAP rating for the Fiat Punto resulted from low scores for its crash performance, combined with the absence of technologies including Autonomous Emergency Braking (AEB) and Lane Support Systems – giving it an unprecedented 0% 'Safety Assist' result.
Thatcham Research says that although the zero-rating for the Punto is eye-catching, the three-star ratings for manufacturers that have delivered five-star cars in the recent past are the most surprising.
Matthew Avery, director of research, Thatcham Research: "Some great strides have been made in car safety this year. 72% of the cars tested achieved a five-star Euro NCAP rating, versus 56% in 2016.
"But December's test results show that some carmakers are choosing not to fit potentially life-saving safety technology as standard, despite an overall trend to the contrary in 2017.
"It's about decision making – some are choosing to prioritise the fitment of technologies to support drivers and bring down accident rates. Others are not.
"This is now imperative. From the beginning of 2018 vehicles without standard-fit AEB systems won't be able to achieve a five-star Euro NCAP rating."
---