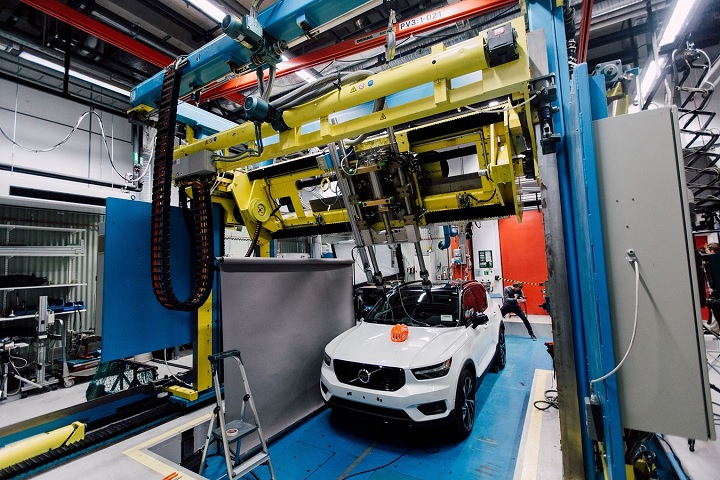 A leading car manufacturer is working to reduce the impact of car-bike collisions through a series of 'world-first' crash tests.
The Volvo research project – carried out in partnership with Swedish sports and safety brand POC – involves crash testing bike helmets against the bonnet of a static car, at different speeds and angles.
The tests are based on existing regulatory test procedures for pedestrian head protection, allowing Volvo and POC to make a direct comparison between wearing a helmet and not wearing a helmet.
Volvo says current bike helmet testing procedures are 'fairly rudimentary', involving helmets being dropped from different heights on either a flat or an angled surface, and do not take into account vehicle to bike collisions.
The project's findings will help POC make its helmets safer and more protective in the event of a car-bike collision, while providing Volvo with valuable insight when it comes to vehicle development.
Malin Ekholm, head of the Volvo Cars Safety Centre, said: "This project with POC is a good example of our pioneering spirit in safety.
"We often develop new testing methods for challenging traffic scenarios. Our aim is not only to meet legal requirements or pass rating tests; instead, we go beyond ratings, using real traffic situations to develop technology that further improves safety."
The project forms part of a wider research project to understand the types of long-term injuries sustained by cyclists.
---