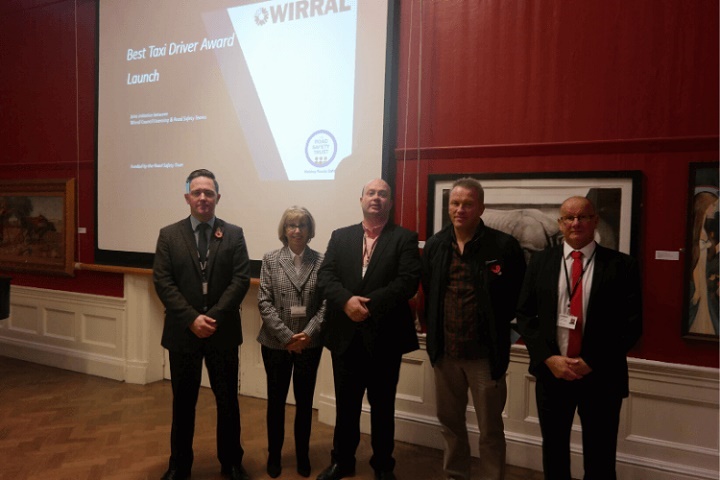 A new awards scheme has been launched in the north west to recognise taxi drivers who 'go the extra mile' to help passengers and maintain their vehicle in excellent condition.
Overseen by Wirral Council, the Best Taxi Driver Awards Scheme are designed to provide further confidence that licensed drivers in Wirral are working to the highest safety standards.
The awards form part of the 'Mind Your Business' project – launched by Wirral's road safety team in 2015 to educate local businesses and employees about the importance of staying safe on the roads.
Sponsored by the Road Safety Trust, the awards will be presented in three categories:
Best Hackney carriage driver

Best private hire driver

Best private hire driver undertaking a school contract
Nominations for the award can come from members of the public, private hire operators or council officers who recognise high standards – and must be submitted before the deadline on 31 January 2020.
The winners will receive a trophy, certificate and have their private hire driver license paid for a three-year period.
Cllr Paul Stuart, chair of licensing, health and safety and general purposes committee, said: "I am delighted that taxi drivers in Wirral going the extra mile to ensure their customers receive the best service will be recognised by these awards, the first of their kind within Liverpool City Region.
"These awards are a great opportunity for the borough's drivers and will provide further confidence that licensed drivers in Wirral are working to the highest standard by rewarding those going above and beyond."
---