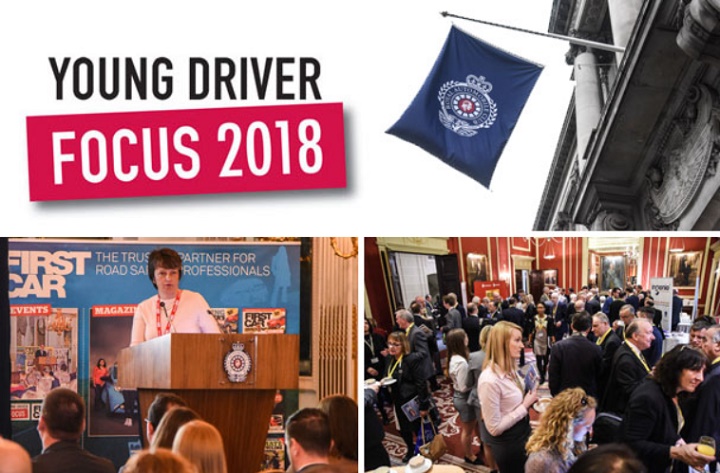 A small number of delegate places remain available for Young Driver Focus 2018, which takes place two weeks tomorrow (25 April).
Now in its fifth year, Young Driver Focus examines current and future thinking with regard to the vital issue of reducing crashes and casualties among young drivers and their passengers.
Young Driver Focus is jointly organised by FirstCar, Road Safety GB and the RAC Foundation, in association with the young driver insurer ingenie, who has been the event's headline sponsor for the past four years.
The 2018 edition of Young Driver Focus – which runs with the strapline 'Connecting with Generation Z: understanding the current crop of young drivers' – is once again being held at the Royal Automobile Club, Pall Mall.
Among the highlights will be the keynote presentation from road safety minister Jesse Norman, who will then participate in a question and answer session with the audience.
Nicholas Worrell, a former US Marine now working for the National Transportation Safety Board in the USA, will address delegates about the challenges of being on the 'frontline of road safety'.
Six months after the introduction of the new driving test, Lesley Young, chief driving examiner at the DVSA, and Lynne Barrie, chair of the approved Driving Instructors National Joint Council (ADINJC), will update delegates as to how the new-look test is bedding in.
Pre-driver training will be debated by motoring journalist Quentin Willson and Professor Frank McKenna – while a number of practitioners will deliver short presentations outlining current interventions and campaigns they are deploying in their local areas.
Providing 'the viewpoint Generation Z', the conference will close with a series of short presentations by young people – and people who work with young people – giving tips and advice to help road safety professionals connect with the 'hard to reach' cohort.
Young Driver Focus 2018
The cost of attending Young Driver Focus 2018 is £150 for Road Safety GB & Academy members; £175 for other attendees from the public sector, the third sector, academia and ADIs; and £195 for all other attendees (all plus VAT). The delegate fee includes lunch and all other refreshments.
Click here to register to attend or for more information contact Sally Bartrum on 01379 650112.
---