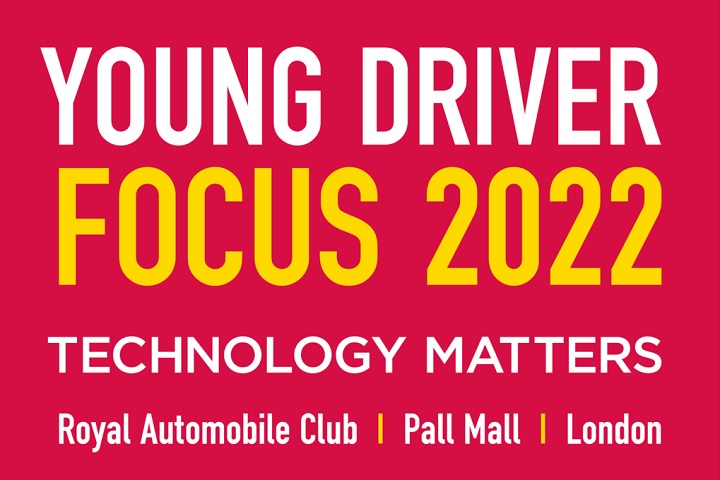 The organisers of the well-established Young Driver Focus event have announced it will return in May 2022 – with delegate registration now open.
Now in its seventh year, Young Driver Focus examines current and future thinking with regard to the vital issue of reducing crashes and casualties among young drivers and their passengers.
Young Driver Focus is jointly organised by FirstCar, Road Safety GB and the RAC Foundation.
The 2022 edition will be the first held since 2019 – as a result of the Covid pandemic – and will take place at the five-star Royal Automobile Club, Pall Mall, London on Wednesday 25 May.
It runs with the strapline, 'Technology Matters'.
Registration is now open, with tickets available from just £150 (plus VAT) for Road Safety GB and Academy members.
Alongside a 'jam-packed' agenda, the event will see the launch of a new feature – The Road Safety Showcase.
The showcase is a reimagination of the FirstCar Road Safety Awards and is designed to provoke thought, discussion, debate and collaboration. It will be a physical display, consisting of five young driver interventions which are 'making or can make a difference'.
During the coffee and lunch breaks, the showcase will be displayed on the main stage where delegates will be invited to peruse them at their leisure.
FirstCar is inviting road safety professionals to submit their young driver campaigns and interventions to feature in the showcase.
For more information, or to submit an intervention for consideration, contact James Evans at FirstCar via email.
---