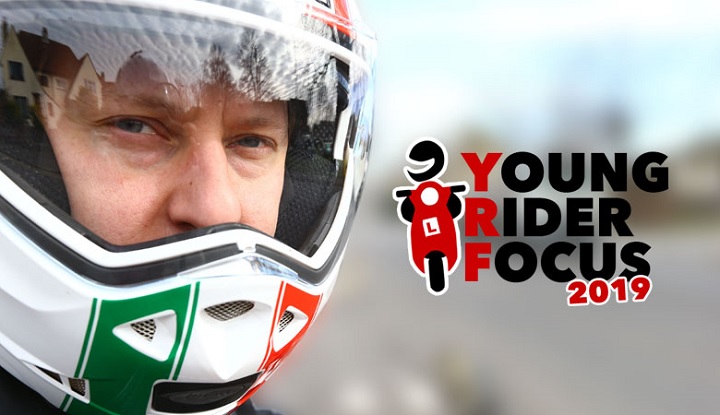 Delegate registration is now open for the inaugural Young Rider Focus conference, with an attractive 'early bird' rate of just £100 plus VAT for the first 25 people who book their place.
Organised by Road Safety GB and FirstBike, and the team behind the established and well-attended Young Driver Focus conference, Young Rider Focus will be held at Villa Park, Birmingham on 6 March 2019.
The event was conceived following a survey among road safety professionals which confirmed an appetite for a conference focusing on the key issues faced by 16-25 year-old P2W riders.
The conference committee is in the early stages of planning the programme and has published an overview of the likely content, and of the organisations that have already agreed to participate.
Highways England and the DVSA have agreed to take part in a session that will comprise a series of presentations from major stakeholders outlining the barriers and solutions to reduce collisions and casualties involving young riders.
Tanya Fosdick (Agilysis) and Dr Cris Burgess (University of Exeter) will present as part of a session titled 'an academic perspective' – while Kevin Wilcox (Staffordshire County Council), Debbie Huckle (London Road Safety Council and 2Wheels London) and Liz Brooker MBE (Lewisham Council) have agreed to contribute to a session looking at education, training and publicity initiatives.
The programme will also include a focus on the the private sector and 'ask the expert' – a panel discussion with questions from the floor.
Young Rider Focus has been launched with an early bird rate of just £100 (plus VAT) – which includes the conference, lunch and other refreshments throughout the day – available for the first 25 people who book their place.
In addition, there is the option to purchase a joint ticket covering Young Rider Focus and Young Driver Focus 2019, which takes place at the RAC Club, Pall Mall, London on 1 May 2019.
Click here to register to attend or alternatively for more information contact Sally Bartrum (delegate registration) or Nick Rawlings (conference agenda) on 01379 650112.
For more information about sponsoring and/or exhibiting at the event contact either Richard Storrs on 08451 308 853 or Rachael Butler on 07974 186445.
---