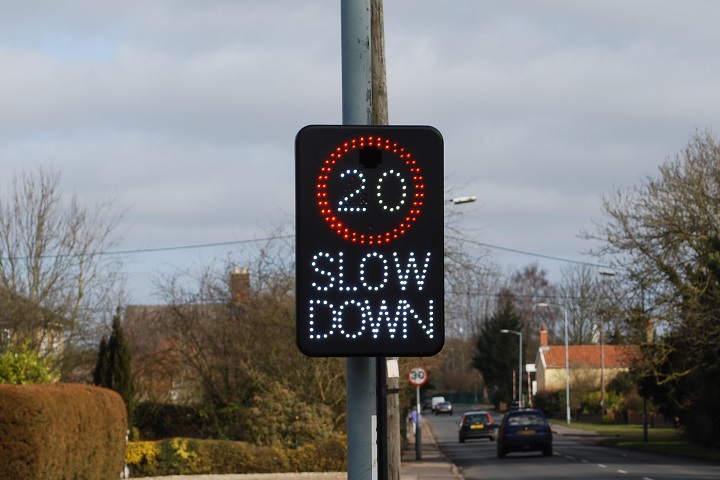 One of the UK's leading manufacturers of vehicle activated signs is celebrating a major milestone.
Founded in 2001, Westcotec provides its clients – many of whom are local authorities – with a range of products including speed signs and vehicle activated signs.
In 2018, it launched a mobile phone detection system – which is now being used by Thames Valley and Hampshire's Joint Operations Roads Policing Unit.
Earlier this month, Westcotec delivered its 10,000th sign. The active speed warning sign has been provided to Surrey County Council and installed on the A31 Farnham Road in Guildford.
Authorities in Surrey have been using Westcotec vehicle activated signs since 2002 and have praised their longevity and reliability.
Research by the county council shows the signs reduce collisions by 26% when used on their own, and by 50% at sites with an enforcement camera also installed.
Chris Spinks, Westcotec managing director, says it is important to understand the specific needs of customers.
He said: "We are very proud to see our 10,000th sign now in operation, and we greatly value or working relationship with Surrey.
"We work best when there is a good two-way exchange of knowledge, because we do not deliver off-the-shelf products. By working together, we get a better understanding of what's required at a location and we will put forward the right sign for the job. 
"It may not be the most expensive sign, but it will always be the most appropriate intervention for the customer's specific needs."
The milestone is also good news for the environment, thanks to Westcotec's commitment to plant a tree in its own area of a developing Norfolk forest whenever a sign is sold.
---