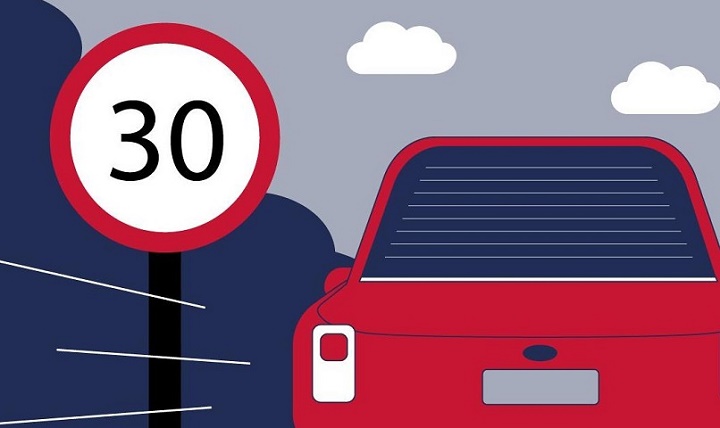 Drivers are being urged to stick to the speed limit – and drive according to the conditions – after it was revealed that a fifth of all road deaths in the region involved a speeding driver.
Campaign group Road Safety GB North East (RSGB NE) said 21% of fatal collisions that happened between 2014 and 2018 involved people driving with excessive speed.
During this five-year period, of the 31,801 total road casualties, including deaths, serious and slight injury, some 2,328 – or 7% – involved vehicles travelling above the speed limit or too fast for the conditions.
However, when looking at fatal accidents, the likelihood of speed being a contributory factor rose significantly, to one in five accidents.
Paul Watson, chairman of RSGB NE, said: "During the last five years, 58 people died on North East roads where a speeding vehicle was involved, which is quite a shocking figure really.
"We will never know whether those people would have lived if everyone on the roads had stuck to the limit or drove according to the conditions, but there is a chance that they might have.
"Speed limits are there for a reason, so we urge people to drive within them and to reduce their speed further in poor weather and road conditions.
"Driving at higher speed means you have less time to spot something and then react to what is around you, and you need longer to brake. What could have been a near miss becomes a nasty smash."
Paul said speed played a huge part in how seriously injured pedestrians were in road collisions.
He added: "The simple fact is that pedestrians are more likely to be seriously hurt or killed when a driver is travelling above 30mph, so we really need to watch our speed.
"Where roads are classed as 20mph, drivers must stick to the limits. 20mph roads are usually densely- populated areas, perhaps where children are likely to be, so by sticking to the limit you could save a life."
Ron Hogg, Police, Crime and Victims' Commissioner for County Durham and Darlington, said: "There is a clear link between speeding and deaths on the road. I would urge all drivers to make sure that they know the speed limit, wherever they are driving, and ensure that they drive safely."
Cleveland Police and Crime Commissioner Barry Coppinger said: "It's disappointing that people continue to drive with excess speed, despite being aware of the danger they pose to other road-users and pedestrians. Sticking to the speed limit will give you more time to react to the situations around you and help you stay safe on the region's roads."
Almost a third of drivers involved in road collisions where speed was a factor were aged between 17 and 24. Their speed, and lack of experience, could be contributing factors to the smash and the severity of it, particularly in poor weather.
The next group most likely to be involved in a crash involving speeding is aged between 25 and 34. The older the driver gets the less likelihood they have of being involved in a road accident involving speed.
The majority of vehicles found to be speeding at the time of a crash are cars, however, motorcycles account for 7% when they actually only account for 1% of traffic on the roads.
The breakdown across local authority areas of road accidents involving a speeding driver between 2014 and 2018 is as follows:
| | | | | |
| --- | --- | --- | --- | --- |
| Local Authority | Fatal              | Serious | Slight | Total |
| County Durham | 26 | 106 | 457 | 589 |
| Darlington | 3 | 20 | 108 | 131 |
| Gateshead | 3 | 14 | 126 | 143 |
| Hartlepool | 2 | 24 | 47 | 73 |
| Middlesbrough | 3 | 20 | 138 | 161 |
| Newcastle upon Tyne | 3 | 23 | 145 | 171 |
| North Tyneside | 1 | 16 | 110 | 127 |
| Northumberland | 4 | 62 | 228 | 294 |
| Redcar and Cleveland | 5 | 35 | 112 | 152 |
| South Tyneside | 2 | 18 | 71 | 91 |
| Stockton-on-Tees | 3 | 50 | 123 | 176 |
| Sunderland | 3 | 29 | 188 | 220 |
| Total | 58 | 417 | 1,853 | 2,328 |
For more information about Road Safety GB North East, road safety advice and campaigns, go to https://www.lookoutroadsafety.co.uk
Follow Road Safety GB North East on social media:
Facebook – www.facebook.com/RSGBNE
Twitter – @RSGB_NE
YouTube – search for 'Road Safety GB North East'
#Lookoutforeachother