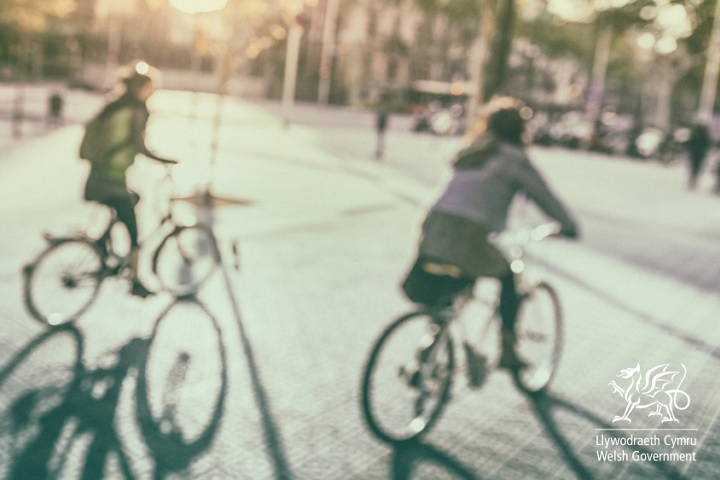 A 'bold pledge' to increase the number of people walking, cycling and using public transport sits at the heart of the Welsh Government's new transport strategy.
Announced on 19 March, the strategy aims to encourage people out of their cars, with a target for 45% of journeys to be by sustainable means across Wales by 2045, up from 32% currently.
Ken Skates, Welsh Government minister for transport, said: "This is a landmark moment and will help to fundamentally re-shape transport in Wales.
"It will encourage new and greener infrastructure and change the way we make decisions about investment in transport right across the country.
"The climate emergency is very real and it means we must take urgent action to reduce the carbon footprint of the transport system in Wales."
The strategy is supported by a £210 million investment in 2021/22 – including £75 million for active travel.
Nearly £47 million is being made available immediately, helping local authorities develop routes that support walking and cycling. A further £6.4 million focuses specifically on school travel. 
Another £20 million will be confirmed later in the financial year, taking the total dedicated active travel spend to £75 million – up from £5 million at the start of this Senedd term.
The Welsh Government says this 'dramatic' rise in spending highlights its commitment to walking and cycling.
Lee Waters, deputy minister for transport, said: "Over the past five years we've been able to dramatically increase the amount we spend on active travel, and this shows our commitment to taking forward the vision we outlined in our new transport strategy.
"Continuing our funding to create safe routes to schools is particularly important as we know that embedding healthy travel habits early leads to lasting benefits.
"Our investment will lead to better connected towns and cities and contributes to efforts to tackle the climate emergency, cut congestion, improve public health and clean up our air quality."
---