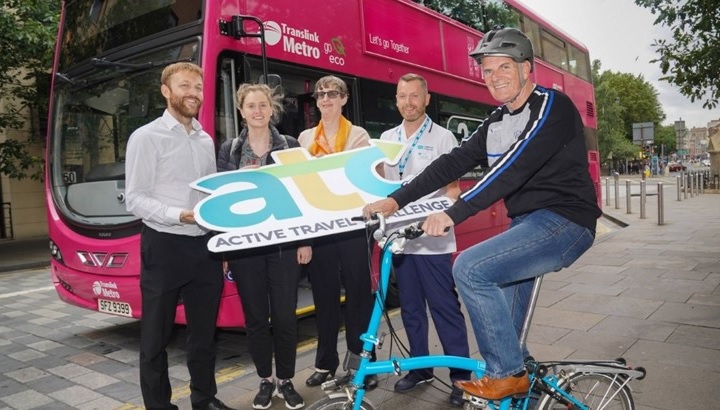 Commuters in Belfast made approximately 23,000 journeys by foot or bike as part of a month-long challenge to promote sustainable transport.
The Active Travel Challenge, organised by Sustrans and public transport provider Translink, took place in June and challenged commuters to leave their car at home and either walk, cycle or use public transport.
More than 80 workplaces registered for the challenge, representing 2,120 people – 70% of whom actively participated.
Of the 33,000 journeys made, 23,000 were by foot or bike – with 10,000 by train or bus.
Ashley Hunter, Sustrans Northern Ireland and Republic of Ireland director, said: "Given the serious amount of congestion we experience in our urban areas across Northern Ireland it is important to do all we can to encourage people to travel more sustainably.
"I'm personally delighted with the uptake of the challenge this year and we hope to continue this successful partnership."
The Active Travel Challenge was funded by the Public Health Agency (PHA) and the Department for Infrastructure (DfI).
Lynda Hurley, head of promotion and outreach branch, DfI, said: "The Government has a clear ambition to transform how we travel by increasing the number of people walking, cycling and using public transport. 
"We know that if more people consider making sustainable travel choices it will help to reduce congestion on our roads, protect the environment and, importantly, lead to improved physical and mental well-being."
---