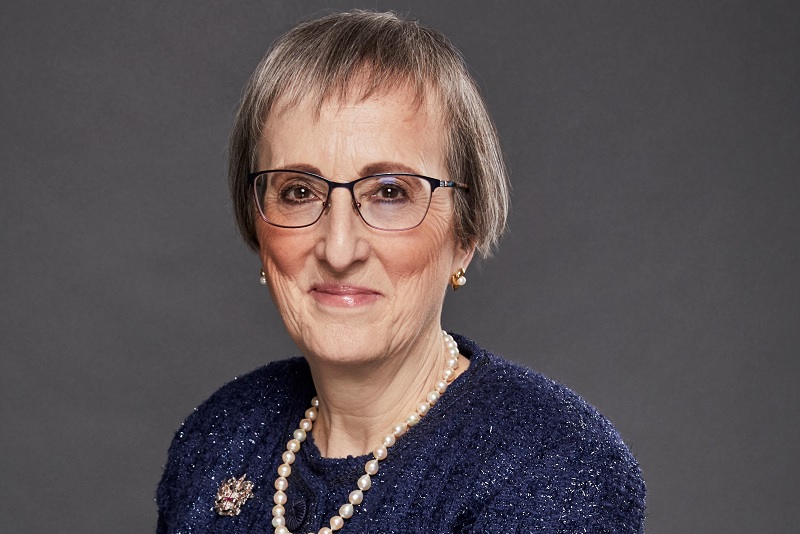 Alderman Alison Gowman has been appointed as the new chair of the London Road Safety Council (LRSC).
The LRSC is an organisation that aims to reduce the number of road deaths in the Capitlal by providing a forum to discuss road safety issues, delivering projects and promoting resources and publicity materials.
The LRSC has a membership of elected council members and professional road safety officers from the London boroughs. TfL and other stakeholders, including the Metropolitan Police and City of London Police forces, are also represented.
Alderman Gowman, the LRSC's elected member for the City of London, assumed the role of chair at the council's AGM on 9 July.
She succeeds cllr Teji Barnes, who held the position of chair for three years.
As an elected alderman for the City of London Corporation, Alison Gowman has had a longstanding interest in road danger.
She is a member of the City's committee overseeing road safety, as well as the liaison member on the City of London Police Authority Board for the last 12 years.
She also chairs the City's Active City Network, which is a proactive group of businesses that supports the City's aims for safer commuting.
Alderman Alison Gowman said: "During the years ahead, I plan to build on the good work of my predecessor cllr Teji Barnes.
"I want to strengthen the links across London. The engagement with the boroughs is obvious through the representatives on the council – but there is more to do and in liaison with key partners at Transport for London, the GLA and London Councils.
"By collaborating we will make a step change to the work of the LRSC."
Meanwhile, cllr Krupa Sheth has been appointed as the LRSC's new vice-chair.
Cllr Sheth has been a councillor in the London Borough of Brent since December 2011 and the cabinet member for environment since May 2018.
She sits on the London Council's Transport and Environment Committee, the Re-London Board (formerly known as London Waste and Recycling Board) and on the West London Waste Alliance.
Cllr Sheth looks forward to working closely with the LRSC, supporting the chair and linking in her other roles.
---