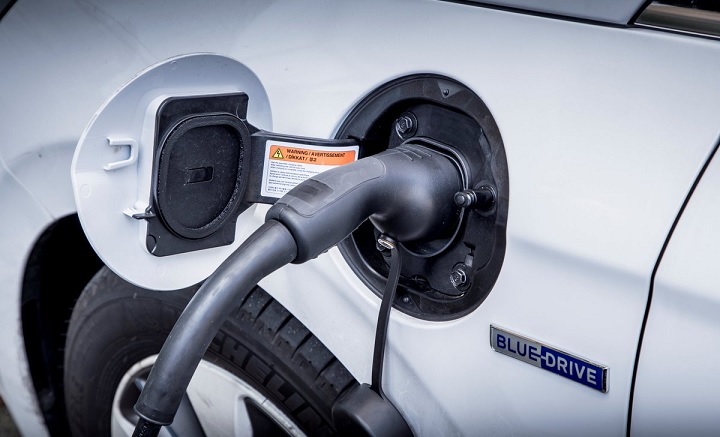 New figures show that 4.7% of the new vehicles registered between January and November 2017 were 'alternatively fuelled' – up from 3.3% during the same period in 2016.
The Society of Motor Manufacturers and Traders (SMMT) figures show that 111,236 new alternatively fuelled vehicles (AFVs) – inlcuding electric vehicles (EVs) – were registered in the first 11 months of 2017, a year-on-year rise of 35%.
The largest number of new (EV) registrations (67,429) came in the petrol-electric hybrid category, representing a 43.4% year-on-year rise.
There were also year-on-year increases for 'pure' electric vehicles – up 38.7% to 12,633 – and 'other' electric vehicles (a hybrid vehicle that you can plug in)- up 20.9% to 30,204.
Perhaps unsurprisingly, there was a fall in the number of hybrid diesel-electric vehicles – down 36.8% to 936.
Looking at November 2017 alone, 8,867 new AFVs were registered, a 33% increase compared with November 2016 (6,661).


UK car market declines
The SMMT figures show that overall, the UK new car market declined for an eighth consecutive month in November 2017. 163,541 vehicles were registered, a year-on-year fall of 11.2%.
Business, fleet and private registrations all declined in the month, down 33.6%, 14.4% and 5.1% respectively from November 2016.
The SMMT says the fall has been 'driven by a significant fall in diesel demand'.
The figures for November 2017 mean that a total of 2,388,144 new vehicles have been registered in 2017 – down 5% from 2,514,764 in the first 11 months of 2016.
Mike Hawes, SMMT chief executive, said: "An eighth month of decline in the new car market is a major concern, with falling business and consumer confidence exacerbated by ongoing anti-diesel messages from government."
---