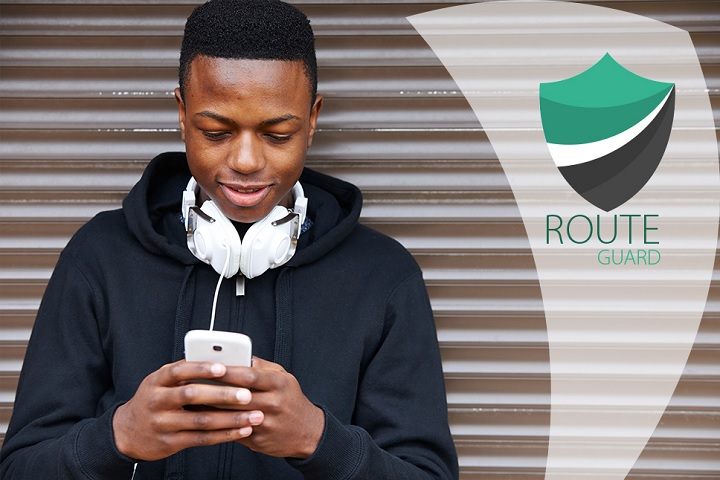 More than 20 local authorities are already using a recently-launched smartphone app designed to encourage and help young people to travel actively and sustainably, while at the same time providing reassurance for them and their parents.
Launched in September 2019, and provided free of charge to local authorities, Route Guard uses 'geolocation technology' to enable parents and guardians to see the location of their child while they are travelling independently.
For young people, the app provides reassurance that 'someone responsible has their back wherever they are'.
Route Guard has been developed by the highways and transportation team at West Berkshire Council, working in partnership with the transport consultancy Agilysis.
Route Guard runs automatically when a young person's mobile phone is switched on. Whenever they are moving it sends their location details, using GPS, to the paired RouteGuardian app.
Parents can also set up alerts along regularly used roads and destinations, so they know when the connected young person arrives and departs safely.
The team behind Route Guard says any shift to walking and cycling as a result of using the app will help reduce dependence on motorised traffic, easing congestion and improving air quality around schools and local communities.
To date, 24 local authorities from across the UK are actively promoting the app in schools, including Oxford, Windsor & Maidenhead, Devon, Nottinghamshire and Derbyshire.
Route Guard will be demonstrated at the 2019 National Road Safety Conference in Telford on 12-13 November, where local authorities will be encouraged to sign up.
Cheryl Evans, senior road safety officer at West Berkshire Council, said: "We have had a fantastic response to Route Guard in the last few weeks. 
"By signing up your local authority and promoting Route Guard to your schools, you can encourage pupils to be more active and their parents to be more confident as they begin to travel independently. And what's more, Route Guard doesn't cost local authorities or schools anything.
"I will be on the Agilysis stand at the exhibition at National Conference to demo the app, so please come along and find out more – and if you like it, sign up."
---