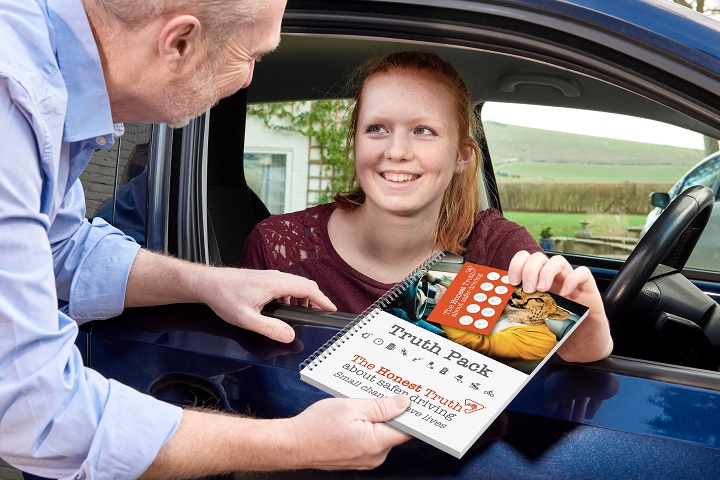 Providing learner drivers with road safety education during lessons will help them make better, less-risky decisions when they start to drive alone.
That's the ambition of a new initiative in Warwickshire, which aims to ensure young people understand how to be a safe driver from the very outset of their motoring lives.
The initiative is being delivered by The Honest Truth, backed by funding to the tune of £77,660 provided by Philip Seccombe, the county's police and crime commissioner.
Founded in 2009, The Honest Truth is a national road safety initiative which works in close collaboration with emergency services, local authorities and approved driving instructors to improve young driver safety.
The campaign graphics feature the use of animal heads to depict risky driving behaviours.
Originally an independent charity, in September 2019 The Honest Truth became part of FirstCar, which has worked alongside road safety professionals for more than a decade to deliver interventions for a variety of audiences, including young drivers.
As part of the Warwickshire initiative, approved driving instructors will use The Honest Truth's 'unique but simple and striking visuals' to deliver safety messages to pupils during lessons.
Philip Seccombe said: "I want to make sure that we get important road safety messages out to a wide variety of vulnerable road users in order to help change the way people view their use of the roads, helping them make better, less-risky decisions.  
"By equipping approved driving instructors with some simple but effective road safety messages that they can incorporate into driving lessons, I think The Honest Truth Project can help make a real difference. 
"It will help keep our new drivers safer when they do finally pass their test and gain their independence."
Annette Lloyd, head of The Honest Truth, said: "We are delighted to have been awarded funding to deliver our road safety project to young drivers and look forward to working with driving instructors, alongside the police, fire service and local authority across the county to boost the messages about road safety."
---