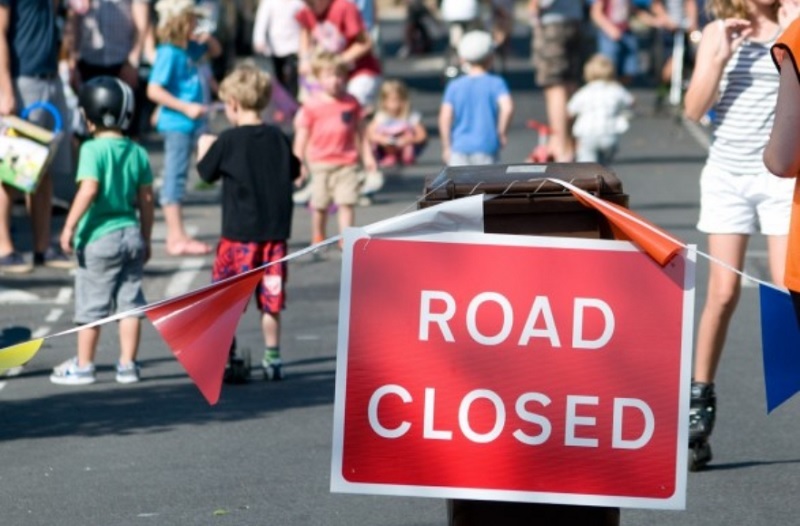 The Government has pledged its support for an initiative that allows residents to temporarily close their roads to enable children to play safely outside.
Play Streets, where roads are closed to allow for small events and sports, are designed to reduce air pollution, improve children's health and develop community cohesion.
Their popularity has risen in recent years, with a number of cities using them to promote active travel and road safety.
In June, Leeds City Council organised road closures at 11 primary schools in the city – to mark Clean Air Day 2019.
New guidance, issued by the DfT on 23 August, is designed to simplify the process of creating Play Streets.
The DfT hopes the move will break down some of the barriers that prevent children from having the freedom to play out where they live – as their parents or grandparents did in times gone by.
Baroness Vere, roads minister, said: "Play streets offer wonderful opportunities for children to get outdoors and for families and communities to get together.
"A generation ago, it was common to see young people playing out in the street but today it can be a rare sight.
"That's why I'm delighted to be making it easier for those who want to create Play Streets, boosting the health and wellbeing of children, families and communities."
How will the rules be simplified?
At present, the process of organising a Play Street involves obtaining a Traffic Regulation Order (TRO), which the DfT describes as costly – due to a requirement to advertise them.
However, the new guidance enables councils to grant 'special event' orders, which mean roads can be temporarily closed to enable children's play – and these do not need to be advertised.
While consent is needed for multiple closures, councils can also use a single consent application to close several roads repeatedly for children's play over any 12 month period – rather than submitting individual applications for each closure.
The simplification of the rules has been welcomed by Playing Out, one of the driving forces behind the street play movement.
Alice Ferguson, director of Playing Out, said: "We are delighted that the Government has now issued guidance for councils to support play streets. Children need the chance to play out freely near home, as was the norm a generation ago. Heavy traffic and other conditions have made this increasingly difficult.
"We hope this guidance will enable all councils to get behind the idea and that we will see many more children having the chance to play out and make friends on their own streets and estates over the coming years."
---