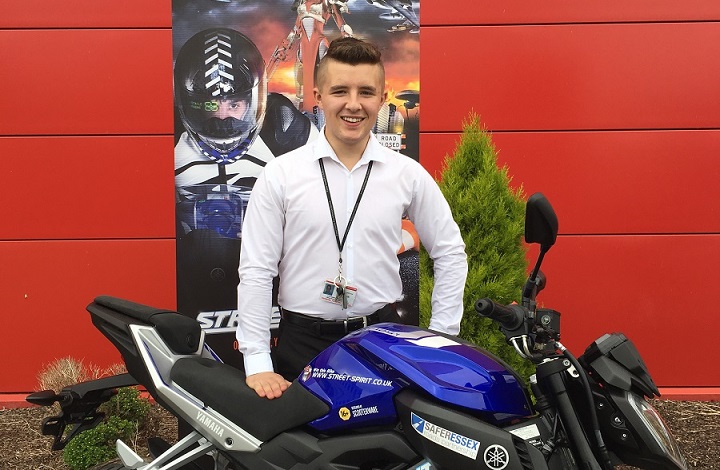 Authorities in Essex have launched a new campaign to improve the safety of young riders in the county.
Organised by the Safer Essex Roads Partnership (SERP), the Street Spirit campaign calls on young powered two wheeler (P2W) riders to enhance their knowledge on safe riding by watching five short videos and completing a quiz.
Those who complete the quiz are automatically entered into a competition, giving them the chance to win one of two brand new bikes, with full protective kit and a year's insurance.
The initiative was launched on 11 September, with SERP officers visiting the Colchester Institute to promote the campaign – and the importance of road safety – to hundreds of students.
Andy Stroulger, RTC reduction manager for Essex Fire & Rescue Service and SERP's motorcycle safety specialist, said: "Today was a successful day. We were given the opportunity to engage with a large group of young riders who were interested in what we had to say.
"The bikes on display attracted a lot of interest from students and we were able to promote the campaign as well as offer advice on how to stay safe on two wheels."
Joining SERP officers was 17-year-old Harry Clack, from Heybridge, who explained to students why the campaign resonated with him.
He said: "Three weeks ago I was involved in a collision near Kelvedon. It was raining and I lost control of my bike. I think I was being cocky and simply did not read the road properly and ended up having a crash.
"Fortunately no other vehicles were involved and I was wearing good quality protection kit so was uninjured. However, my bike will take six weeks to get repaired so I have to get two buses to work every day. It has caused me a great deal of inconvenience and has cost me a lot of money. I appreciate it could easily have been far worse. I was lucky.
"Today I was able to talk to people my own age about my experience and the importance of training, wearing protective kit and bike maintenance."
Data shows that riders of P2Ws are the highest road user risk group in Essex.
---