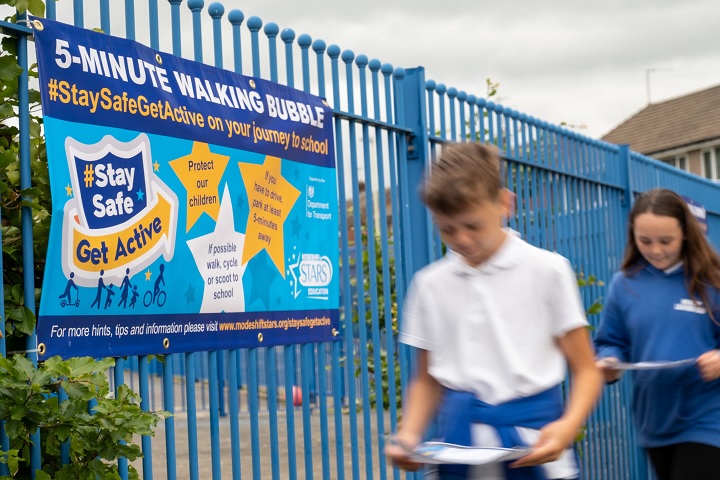 A new initiative is encouraging schools to create a 'walking bubble' for families, placing parking and driving restrictions around a five-minute radius of the school gates.
Devised by Modeshift STARS, #StaySafeGetActive aims to improve safety and air quality around schools, as well as activity levels, by helping parents and children feel safer.
The initiative has been launched on the back of research showing 51% of primary children walk to school – compared to 70% a generation ago. The Modeshift STARS team also hopes it will build on the positive effect of the recent lockdown on air quality.
Any school who registers will be able to create a walking zone map to support their re-opening, while encouraging social distancing outside the school gates. 
Nick Butler, Modeshift STARS accreditation manager, said: "We want as many schools as possible to create a #StaySafeGetActive walking bubble to protect children and their families, helping them to enjoy a safer and more active journey to school. 
"Everyone where possible should walk, cycle or scoot to school. Where families must travel by car, we'd like them to find a safe place to park at least five minutes away from the school gates and walk for the final few metres to create a car-free zone around the school."
---