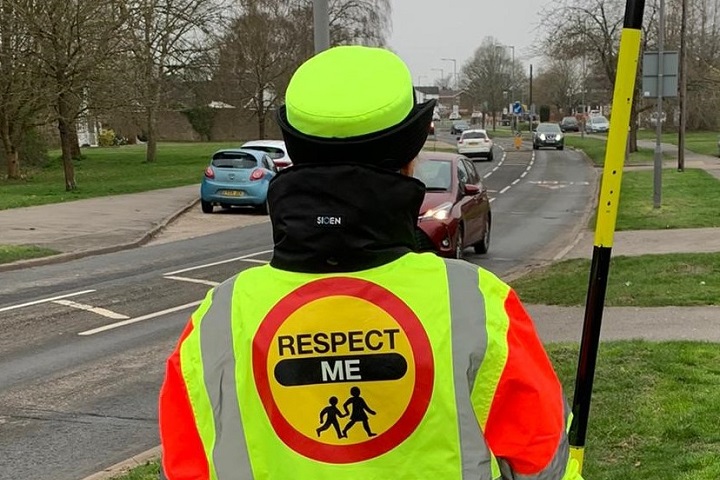 Buckinghamshire Council has re-launched its 'Respect Me' campaign in an attempt to protect school crossing patrollers (SCPs) from rising levels of abuse, aggression and danger.
The council says its small army of 60 SCPs are out every morning and afternoon – come rain or shine – with their trusty 'STOP' signs to help children safely reach school as well as assisting adults across the road. 
However, it notes a small minority of drivers are being increasingly abusive and putting lives at risk with dangerous manoeuvres.
The relaunched campaign includes new coats for SCPs with the slogan 'Respect Me' on the back, alongside wider efforts to educate motorists to stop when required.
Buckinghamshire Council says the protection of SCPs – and all those using the crossings – is the priority.
Ian Thompson, corporate director for planning, growth and sustainability, said: "Our lollipop men and women are valuable members of our local school communities and are well-loved and appreciated by the pupils and parents they help. 
"It seems some people are not aware of, or simply ignore, the Highway Code on the meaning of the position of the pole and the appropriate response from a driver.
"We will always have a zero-tolerance approach to behaviour which threatens the physical or mental wellbeing of our crossing patroller staff or which compromises the safety of those crossing the road."
Drivers must stop when they are shown the STOP 'lollipop' sign. Failure to do so can lead to a £1,000 fine, three penalty points and disqualification. 
Vehicles must also stay stationary until the pole has been lowered and the patroller is back on the pavement.
---