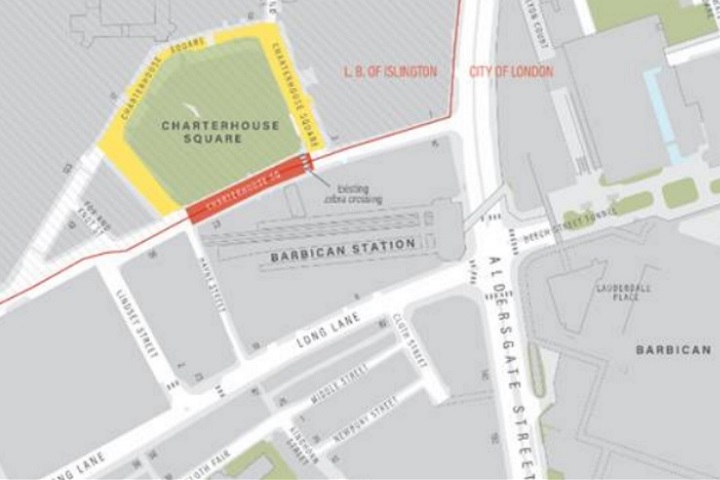 The City of London Corporation has launched its first School Street scheme to support children walking and cycling to and from the school, and reduce road danger during busy drop off and pick up times.
The initiative will see a small section of Charterhouse Square closed for motor vehicle traffic between 8:15-9:15am and 3-4pm, Monday to Friday. The scheme will only be in place during term time.
Emergency service and refuse vehicles will be exempt from the restriction.
The Corporation says the opportunity to improve safety outside Charterhouse Square School was identified long before the pandemic – but notes the School Street scheme will provide the added benefit of extra space for social distancing at the start and end of the school day.
The scheme is being implemented through an Experimental Traffic Order and will be in place for up to 18 months, with consultation and monitoring undertaken during this period. If the trial scheme is deemed to be successful, the changes may be made permanent.
Oliver Sells QC, chairman of the Streets and Walkways Sub-Committee at the City of London Corporation, said: "I am delighted that we are opening the Square Mile's first School Street outside Charterhouse Square School to support students, and reduce road danger in the area.
"It goes without saying that making streets safer will always be a top priority for us and this scheme is expected to bring significant benefits for the school and local communities.
"The experimental scheme will be closely monitored, and should it prove to be successful then we shall proceed to make this change permanent."
---