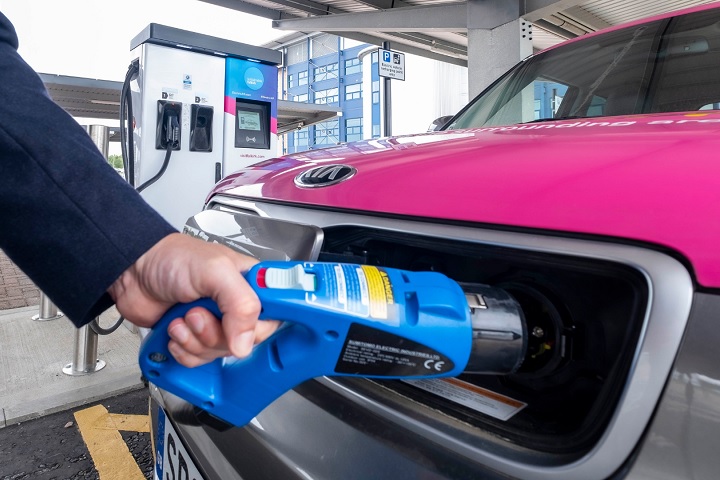 A new report has set out how Scotland can grow and expand charging provision to enable households and businesses to confidently switch to electric vehicles.
Supporting the uptake of electric vehicles is an important component of the Scottish Government's Climate Change Plan and is aligned with the move to phase new petrol and diesel cars and vans by 2030.
To facilitate the uptake of electric vehicles, the Scottish Government has implemented a wide number of interventions, including its investment in the ChargePlace Scotland network of public electric vehicle chargepoints.
Among the key findings of the report – published by Transport Scotland and the Scottish Futures Trust – is that both the scale and pace of investment in public electric vehicle charging infrastructure will need to be accelerated to meet growing demand over the coming years. 
The report also highlights opportunities for greater private sector investment and involvement in the short to medium term through partnership approaches with local authorities.
Graeme Dey, Scotland's minister for transport, said: "This report makes clear that as demand for electric vehicles increases, our approach towards the provision of public charging infrastructure must evolve.
"This report is clear that we are now at a tipping point in terms of current demand and future requirements. By retaining the best characteristics that Scotland enjoys through ChargePlace Scotland, the opportunities from inviting greater private sector involvement could be tremendous.
"To meet our world leading climate targets, of course we need to see less car use rather than more. For those that need to drive, the opportunities afforded by electric vehicles for our climate and our air quality are profound. If the car is the right tool for transport on some occasions then we need people to have confidence to choose electric. 
"This requires a comprehensive charging network and I'm pleased that this report provides a route map that supports our vision of phasing out the need for new petrol and diesel cars and vans by 2030."
---