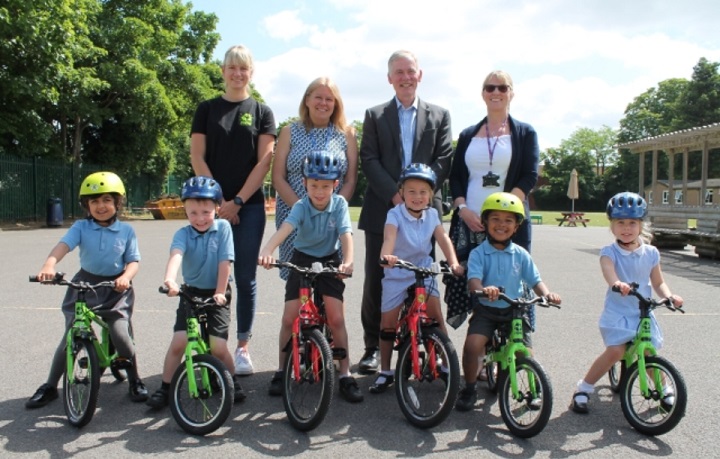 Bicycles are being given to 43 schools across Windsor and Maidenhead, as part of "vital" work to ensure the borough's children have the necessary training and skills to help keep them safe on the road.
Under the council's My Travel Choices project, each school will be provided with six balance bikes (training bikes without pedals) and six pedal bikes, along with 12 helmets and an equipment kit bag.
The project aims to give children easy and regular access to a bike at an early age, help them learn how to ride and control a bike, and enhance the road safety and cycling proficiency programmes that are already being provided to schools. 
It also aims to give children an understanding of the sustainable travel options available to them from a young age and encourage their use.
Cllr Phil Haseler, Royal Borough of Windsor & Maidenhead, said: "It is vital that children have the necessary training and skills to help keep them safe on roads around the borough and beyond. 
"This already starts at a young age with Bikeability training offered to children attending local schools covering basic bike control, the skills needed to ride on quieter roads and navigate simple junctions; and more advanced skills required for multi-lane roads and more complex junctions.
"Alongside this it is crucial to ensure they have access to the bikes they need to put this into practice, and I'm pleased we have been able to provide these and the associated equipment and training to so many schools in the borough which I'm sure will be of great benefit to their pupils."
The project has been funded by the council and South Western Railway's Customer and Communities Improvement Fund. 
Schools have started to receive their bikes this month and, where required, they will also receive a storage shed to keep their equipment secure and dry.
---