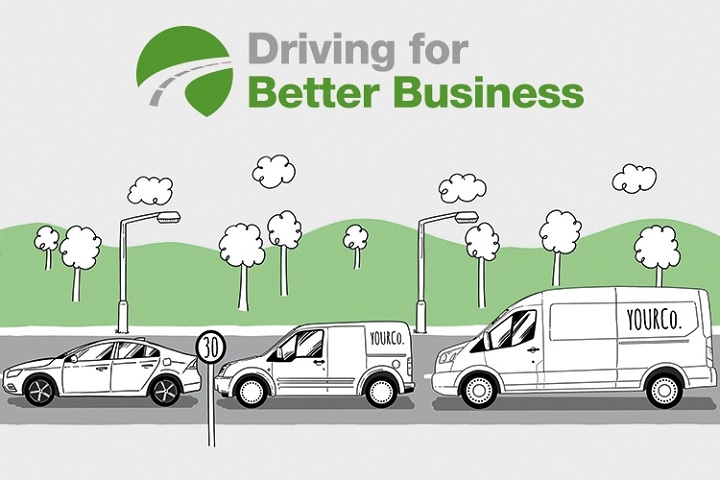 National Highways has been awarded a Prince Michael International Road Safety Award for its Driving for Better Business programme.
Driving for Better Business (DfBB) is a Government-backed programme which aims to help employers in both the private and public sectors reduce work-related road risk.
Since its inception in 2007, DfBB has engaged with thousands of businesses in pursuit of its mission.
Those organisations, which collectively employ millions of staff who drive for work, have had access to a range of free tools and resources for employers, along with examples of good practice and strong leadership.
The programme is being celebrated by the Prince Michael awards' scheme for its "inspiring" and "truly innovative" approach to saving lives and reducing road injuries.
In a letter to Nick Harris, chief executive of National Highways, HRH Prince Michael of Kent said: "Initiatives such as yours which ensure the safe use of vehicles by those who drive for work are of immense importance. 
"The approach taken to promote the critical role of employers in delivering road safety by highlighting the many business benefits that stem from good management is truly innovative. 
"Your programme is a fine example of what can be done by sharing good practice and through inspiring leadership."
Simon Turner, DfBB campaign manager, said: "This is fantastic recognition for the work and dedication of the whole team. 
"We could not have achieved this without the leadership and vision of our many partners and organisations who are willing to learn and share their experiences with others."
Simon is delivering a presentation, titled 'Driving and riding safely for work', as part of the ongoing 2021 Festival of Road Safety.
The presentation – which also features Mark Cartwright, head of commercial vehicle incident prevention at National Highways – will focus on corporate responsibility in reducing risk on the roads. 
It will look at the challenges for employers in managing their driving for work activities, and answer what National Highways and their partners are doing to improve safety, efficiency, sustainability and compliance in work-related road risk.
Click here to watch the presentation (from 10am on Tuesday 23 Nov).
---