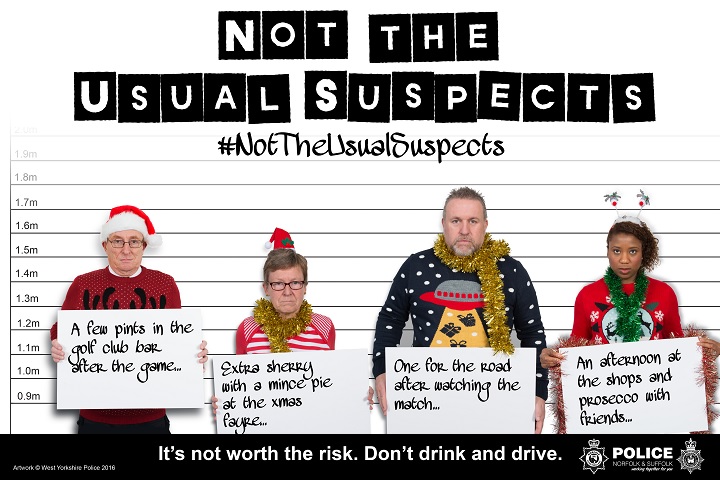 With the festive season almost upon us, motorists are being warned about the pitfalls of drink-driving.
During the busy period for socialising between now and the end of the year, the risk of being over the drink drive limit – including the morning after drinking alcohol – is perhaps at its greatest.
With that in mind, police forces across the UK will be carrying out extra patrols and roadside checks – as part of the National Police Chiefs' Council's (NPCC) annual festive drink and drug drive campaign.
In Norfolk and Suffolk, any driver who is stopped due to concerns over the manner of their driving, or a vehicle defect, will be breathalysed.
The two forces are also reminding people that it is not always the 'the usual suspects' that drink and drive over the festive period.
Insp Jon Chapman, Norfolk and Suffolk roads policing team, said: "Driving while under the influence of drink or drugs is not acceptable, but at Christmas the risks are even more prevalent with darker nights, bad weather and sadly, more people taking the risk by drinking or using drugs and then getting behind the wheel."
Will drivers notice the extra enforcement?
Drivers are being warned they are nearly three times more likely to be breathalysed in December than in other months.
Analysis of Home Office figures by AlcoSense Breathalysers shows police forces across England and Wales conducted 63,648 roadside breath tests in December 2017 – 20% of the annual total.
The December figure was also approximately three times higher than the monthly average of 23,840.
The number of motorists found to be over the drink drive limit last December, including those who refused the test, was 4,816 – a failure rate of nearly 8%.
Hunter Abbott, MD of AlcoSense and an adviser to PACTS, said. "If you have a drink this Christmas, don't drive.
"Motorists should also know that nearly a fifth of drink-drive convictions are the morning after the night before. A third of all breath tests after an accident are conducted between 7am and 1pm".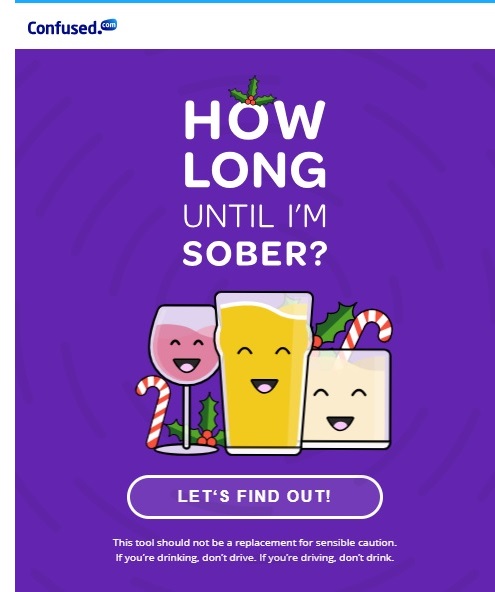 What does the data show?
Confused.com has published data showing more drink-drive offences were detected last December than in any other month of 2017.
Freedom of Information requests to UK police forces by the insurance comparison website reveal 5,551 drivers were caught over the legal alcohol limit during December 2017 – a daily average of 179 drivers.
Confused.com is also keen to highlight the issue of 'morning after' drink driving and has developed a calculator to help drivers find out how much alcohol could still be in their system after a night of drinking.
Amanda Stretton, motoring editor at Confused.com, said: "There are a worrying number of people confused about how long they should wait between drinking alcohol and driving, and this has led to thousands of motorists being caught drunk behind the wheel each month.
"With December and the Christmas party season just around the corner, we've created a morning-after calculator that gives an idea as to how much alcohol is still in your system, and how long it typically takes to leave your body – to give a quick indication of when you might be safe to drive."
---