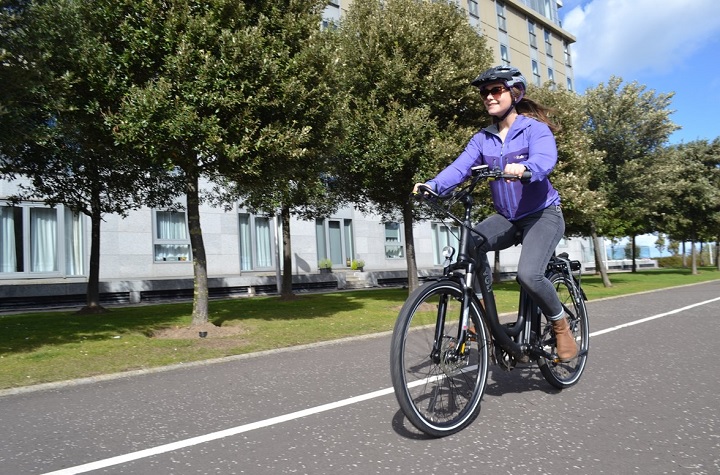 The Scottish Government is continuing to back the adoption of e-bikes, with more than £1m allocated to support uptake over the next 12 months.
The eBike Grant Fund is designed to help local authorities, public sector agencies and community groups adopt e-bikes and e-cargo bikes as more sustainable alternatives to car journeys.
For 2019/20, the fund is worth £1.14m – with up to £200,000 available per application to help people in Scotland 'access the many benefits of e-bikes in a more affordable way'.
Previous beneficiaries include Glasgow City Council, who received more than £175k to set up a new public hire scheme comprising 63 e-bikes.
Michael Matheson, cabinet secretary for transport, says e-bikes can 'transform understanding of what you think is possible on two wheels'.
Mr Matheson said: "Whether you are delivering, commuting or just enjoying some time outdoors, e-bikes provide the right support to match your fitness levels – and are especially useful in cycling up hills and across longer distances.
"The advances in technology mean that e-bikes can provide a more sustainable alternative to single-occupancy car journeys. The only downside is that they still remain expensive for many and high costs remains a barrier to uptake.
"This is where I'm proud the Scottish Government has helped to provide affordable access through this progressive initiative. Our previous rounds will introduce 460 e-bikes across Scotland, including access through high-impact cycle hire schemes.
"Through this new round I hope that even more organisations right across Scotland choose to apply, so that we increase opportunities for people to discover this exciting way to travel and secure profound benefits for our air quality, health and sense of wellbeing."
---
13 May 2019