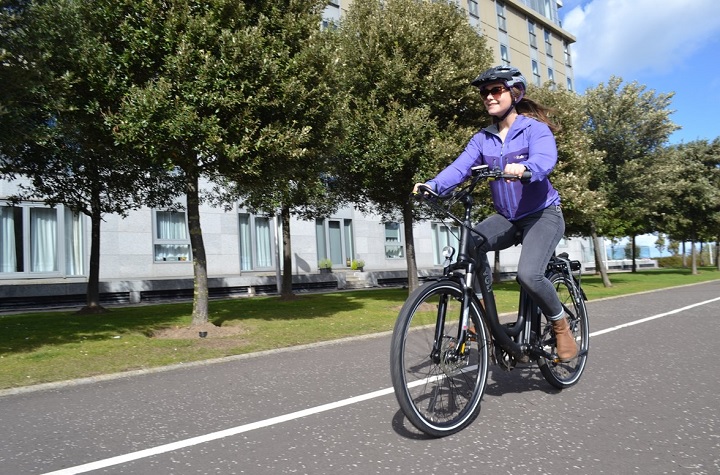 The Scottish Government has announced £900,000 of funding to encourage the uptake of e-bikes.
The funding is the latest to come from the eBike Grant Fund, launched in 2018 to support local authorities, public sector agencies, colleges, universities and community groups.
Across three previous rounds of funding, more than £1.9 million has been allocated to 104 projects – equating to 875 e-bikes and 41 e-cargo bikes.
The fund is being delivered by the Energy Saving Trust, who has also launched a new initiative which offers businesses the chance to trial an e-cargo bike for 12-months. 
The project is designed to help Transport Scotland and Energy Saving Trust understand the potential for e-cargo bikes to address business needs.
In addition, as a response to the COVID-19 crisis, Energy Saving Trust is offering previously funded e-bike grantees the chance to apply for a further £20,000 for projects which support Scotland's key and essential workers.
Applications for funding are now open.
Michael Matheson, cabinet secretary for transport, said: "Through previous rounds of funding we have witnessed what is possible when people are provided with the financial means to replace single occupancy car journeys with a more sustainable alternative through e-bikes.
"With this new round of funding we hope to provide those same benefits to more organisations and better learn how e-cargo bikes can meet their needs whilst improving Scotland's air quality, health and sense of well-being.
"Through this scheme we are also continuing to provide our key and essential workers with the means to use e-bikes as they continue to support our country through the COVID-19 crisis. 
"The increase in the numbers of people walking and cycling across Scotland during lockdown is extremely encouraging and we will continue to provide support to develop an active nation."
---