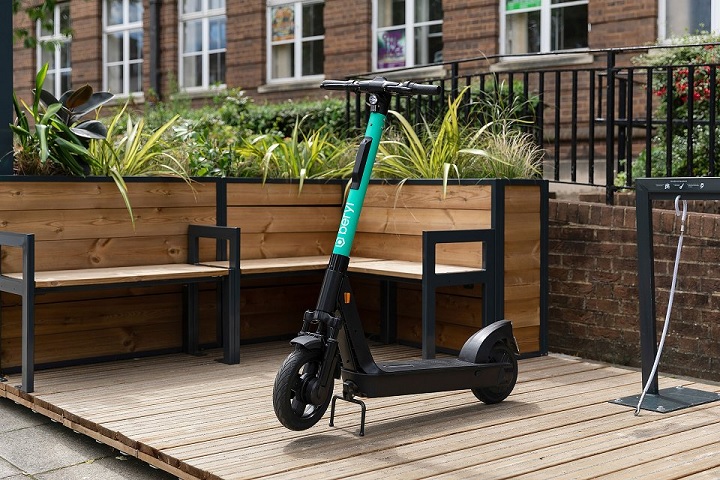 Norwich has become the latest city to trial the use of rental e-scooters, a move that will 'add another option' for residents looking to travel by sustainable means.
The 12-month trial is being delivered by Norfolk County Council in partnership with Beryl – which already operates the existing bicycle and e-bike rental schemes in the city.
As part of the trial, Beryl will gradually introduce up to 100 e-scooters, the first of which are available from four city centre Beryl Bays – marked spaces where residents can hire a device and park it once finished.
Norfolk City Council says the measured roll will help it 'smoothly adjust' the scheme in line with the community's needs – adding the first few weeks will be 'integral' to understanding the type of journeys made.
Cllr Martin Wilby, Norfolk County Council's cabinet member for highways and infrastructure, said: "I am delighted to see the first e-scooters arrive on the streets of Norwich, bringing further sustainable transport options to an even wider range of people and supporting our shared aims to reduce pollution and congestion across the city.
"It's important to note that while this is a Government-backed trial, it is still illegal to use privately owned e-scooters on the highway."
Addressing safety concerns
Since trials of rental e-scooters were legalised by the Government earlier this year, they have appeared across the country – but not without controversy.
Coventry City Council applied the brakes to its trial after less than a week – as a result of safety concerns arising from people riding them on pavements.
Ahead of launching the initial service in Norwich, Beryl consulted with the Norfolk and Norwich Association for the Blind (now known as Vision Norfolk) on the placement of all Beryl Bays. 
On invitation, Beryl and Norfolk County Council recently attended the Guide Dogs for the Blind virtual forum and are actively reaching out to other organisations for the visually impaired to seek feedback on the impact of the service. 
In line with the existing service, riders will be incentivised to park e-scooters in the Beryl Bays. In Norwich, Beryl currently sees 96% of all trips ending in a Beryl Bay. 
Beryl and Norfolk County Council also hope to develop community training and safety sessions in the coming months, as Covid-19 guidelines allow. 
Cllr Martin Wilby added: "Safety will be of paramount importance, which is why we are introducing the scooters gradually, in a controlled manner. 
"We've already put a number of measures in place and will be working closely with the police and key local stakeholders to ensure their use is appropriate and does not impact negatively on the wider community."
---