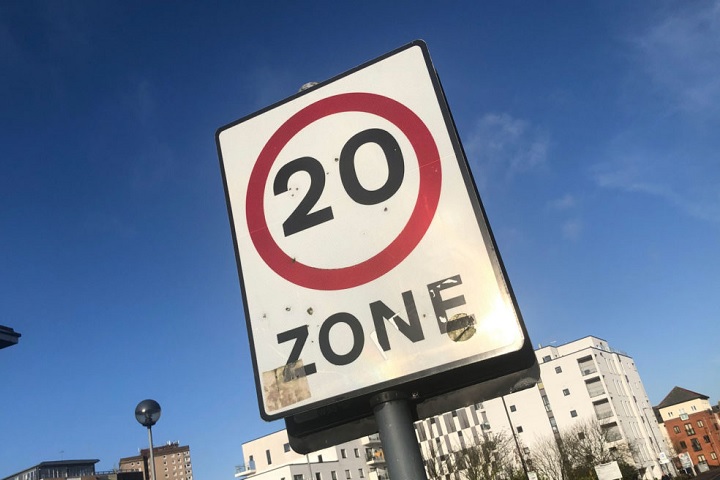 The latest phase of Ealing Council's 20mph roll out will come into effect from 1 March, impacting roads in the north of the borough.
Following successful pilots elsewhere in the borough, all council-operated roads the northern borough boundary through to Ruislip Road will be subject to the 20mph limit.
Ealing Council is currently in the process of introducing signage across the new 20mph zone – and says the aim is to make the borough's streets not only safer, but more pleasant for everyone using them.
Cllr Julian Bell, leader of Ealing Council, said: "We want our roads to be some of the safest in London and when this latest trial is implemented we will have 20mph zones covering the majority of roads in the borough, following successful trials over the least two years.
"Our residents overwhelmingly agree that road safety should be further improved and the introduction of this additional speed limit will help us do just that.
"It is vital that we encourage local people to reduce the number of journeys they make by car in favour of walking, cycling and public transport.
"It has been shown that when traffic speed can be reduced people feel safer and more positive about their local streets making them more likely to choose greener modes of transport – which improves air quality and helps us tackle the climate emergency."
This is the third phase of Ealing Council's scheme to roll out 20mph speed limits across the borough.
A 20mph area was made permanent in Acton in 2018 after a successful one-year trial and last year roads enclosed by the A406, A40, Greenford Road, Windmill Lane and the southern borough boundary became subject to the reduced speeds.
---