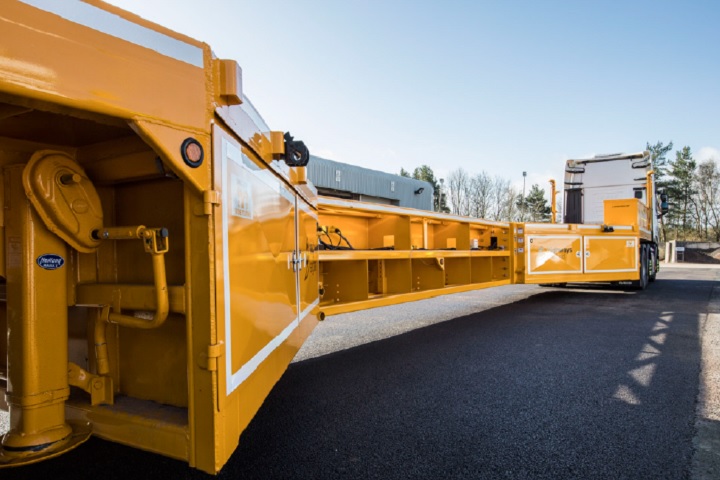 Highways England is using two 70ft-long mobile barrier lorries – originally designed for military use – to keep road workers and motorists safe.
The barriers – which have been launched in the West Midlands – absorb the impact from a moving vehicle, with a lorry-mounted crash cushion providing further protection.
As well as improving safety, roadworks can be completed more quickly as fewer cones and signs have to be put out.
Highways England says the 16-tonne barriers are among the latest innovations which demonstrate its commitment to improve safety and minimise disruption caused by roadworks and incidents.
Martin Bolt, from Highways England, said: "These projects demonstrate how emerging technologies, new materials, and (new) ways of working can help improve safety and journeys on our network.
"The mobile barriers, which are being used for the first time in Europe, are an innovative way of looking at how we can increase protection for road workers.
"And they're helping customers too, because the faster we can get the work safely done the better people's journeys will be."
Elsewhere, Highways England has begun testing self-driving trucks in an effort to help speed up roadworks.
The dump trucks provide the potential to work around the clock – meaning they could help reduce the length of time roadworks are on the ground – as well as reducing the risk of road workers being involved in incidents on site.
Previously tested in Australia, the concept is now being trialled on improvements being carried out on the A14 between Cambridge and Huntingdon.
---