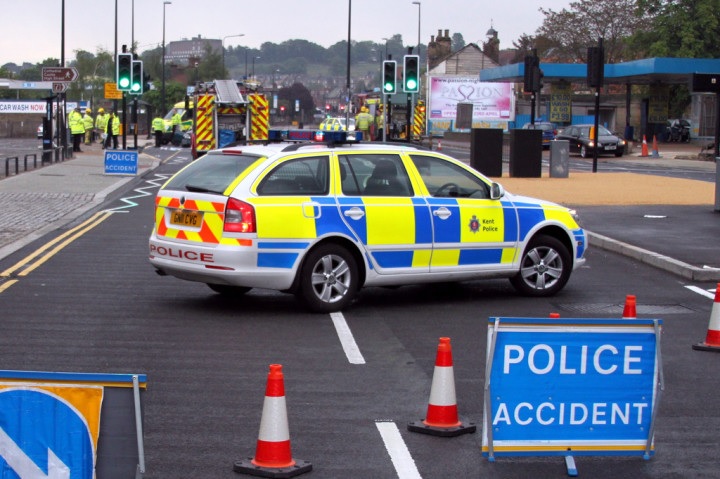 The European Commission says reaching the EU goal of halving road fatalities between 2010 and 2020 will now be 'very challenging', despite a year-on-year fall of 2% in 2017.
Figures published yesterday (10 April) show that 25,300 people lost their lives on EU roads in 2017, 300 fewer than in 2016. However, the figure is only 6,200 (20%) fewer than 2010.
In the UK, there were 27 road deaths per million inhabitants in 2017, a 5% year-on-year fall. With 25 road deaths per million inhabitants, only Sweden had a better record.
The biggest decline in the number road deaths per million inhabitants came in Estonia – down 32% to 36; while the greatest rise came in Cyprus – up 15% to 62.
The EC estimates that 135,000 people were seriously injured on Europe's roads in 2017, contributing to an overall socio-economic cost of €120bn (£105bn).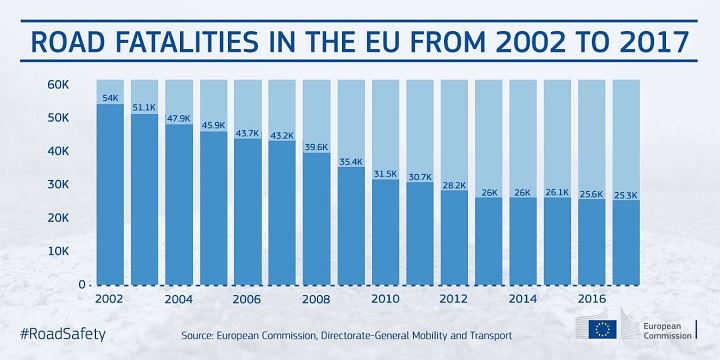 Violeta Bulc, the EC's commissioner for transport, said: "Road safety is of course a responsibility shared with the member states, but I believe that the EU can do more to better protect Europeans.
"The Commission is currently working on a series of concrete measures that we plan to announce in the coming weeks. The ambition is clear: saving more lives on our roads."
The European Transport Safety Council (ETSC) says it is 'eagerly awaiting' the EC's 'long-awaited' package of road safety legislation.
Antonio Avenoso, executive director of the ETSC, said: "For four years in a row, the European Commission has announced poor results on road safety.  
"And for four years in a row, there has been almost no new EU action on concrete policy measures to combat the scourge of road deaths and injury. The time for action is long overdue.
"We are calling for safer vehicle standards such as mandatory fitment of automated emergency braking (AEB) and intelligent speed assistance (ISA); better infrastructure safety rules and a solid framework for the safe rollout of automated driving within weeks not months."
---