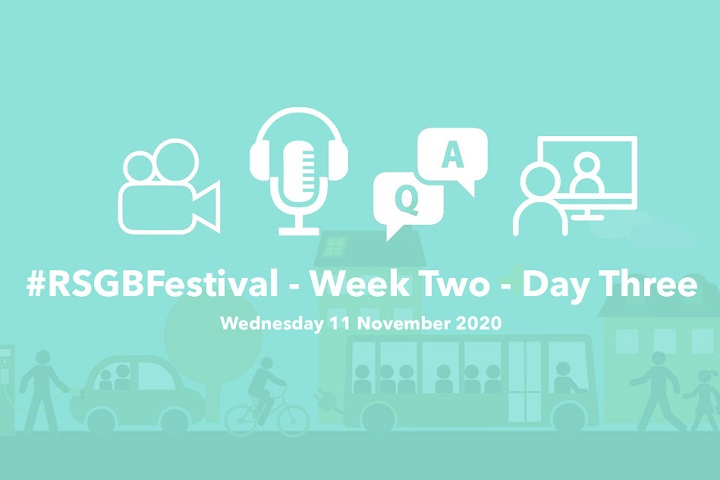 Behavioural change is the focus of Wednesday's Festival of Road Safety content, including a highly-anticipated workshop into applying behavioural insights.
Organised by Road Safety GB, the Festival of Road Safety will see more than 40 pre-recorded and live sessions broadcast throughout November (2-27 Nov).
Day eight – behavioural change
Wednesday 11 November starts at 10.00am with a Fringe presentation from Dr Sam Chapman, chief innovation officer, co-founder and director, The Floow.
The talk – titled 'Enabling large scale road assessment programs using mass telematics user behaviour data' – details new means developed within a DfT funded project utilising mass telematics localised user behaviour data to extend road assessment programs.
This is followed at 2pm by a workshop facilitated by Nicola Wass, CEO, So-Mo-Co Ltd.
This workshop will demonstrate some simple strategies and techniques road safety practitioners can apply to make campaigns more meaningful and more memorable.
Using real world examples, it will help attendees understand how these techniques have been applied effectively in road safety campaigning – and draw upon new research to answer the contentious question, 'do fear based campaigns actually work?'.
After selling out in a few days, a limited number of additional places have been made available for this workshop. To register, please email Edward Seaman with the subject line 'Nicola Wass workshop'.
Coming up tomorrow – meet the new RSGB chair
Thursday's content kicks off at 10am with a keynote talk from Philippa Young, the new chair of Road Safety GB – and group manager for traffic and road safety, Warwickshire County Council.
Philippa was appointed vice chair of Road Safety GB in November 2018, and assumed the post of chair at the organisation's AGM on 10 November 2020. Her presentation at the Festival will be her first public engagement in her new role.
This will be followed at 2pm by Becky Needham, road safety and evaluation officer at RoSPA.
RoSPA has recently conducted research to understand what impact joint strategic needs assessments have had on the delivery of local road safety programmes.
This research involved a survey of local authority practitioners and a group interview with road safety practitioners.
During her presentation, Becky will explore whether road safety was integrated into local authority JSNAs and to what extent, how involved road safety practitioners feel in the development of their organisation's JSNA – and what impact this has had on the delivery of local road safety programmes.
The full four-week programme is published on the Festival website. For more information contact either Edward Seaman or Nick Rawlings by email, or alternatively on 01379 650112.
---