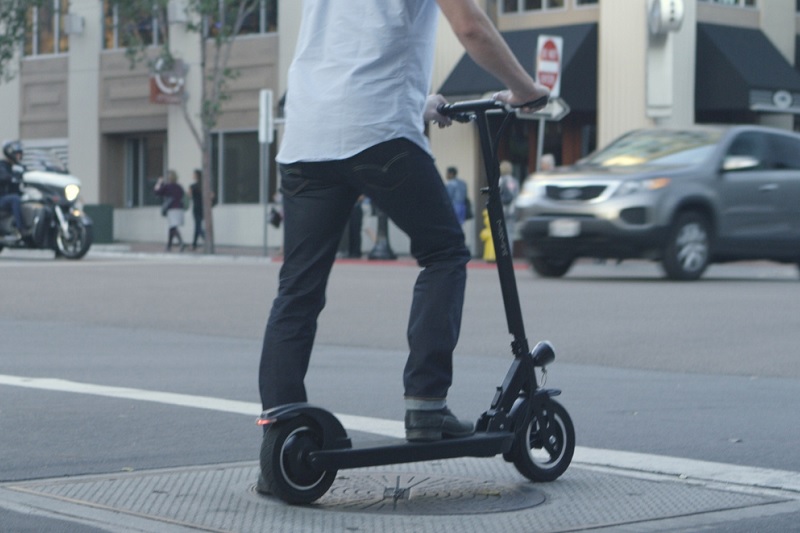 New figures show there were 484 casualties in collisions involving e-scooters in 2020, of which 384 were e-scooters users.
The figures, published by the DfT on 30 September, cover both rental and privately owned e-scooters.
They show that during 2020, there were 460 collisions involving e-scooters, resulting in a total of 484 casualties.
Of the 484 casualties, one person was killed. The DfT says its best estimate, after adjusting for changes in reporting by police, is that there were 128 people seriously injured and 355 slightly injured.
Breaking down the casualties by road user type, the one fatality was an e-scooter user. Users also accounted for the majority of serious injuries (105) and slight injuries (278).
A total of 57 pedestrians were either seriously or slightly injured in collisions involving an e-scooter – as were 21 pedal cyclists, nine car occupants, four van occupants and one bus occupant.
The DfT data also analyses the age and sex of 369 of the 384 casualties among e-scooter riders – the rest of which are unknown. Of those, 300 were male – 200 of whom were aged between 10-29 years.
In terms of casualties who weren't e-scooter riders, more than 50% were aged between 30-59 years.
While the exact monthly figures aren't available in the DfT statistical release, a graph (pictured below) shows the number of collisions increased from July 2020 onwards – when trials of rental e-scooters were legalised.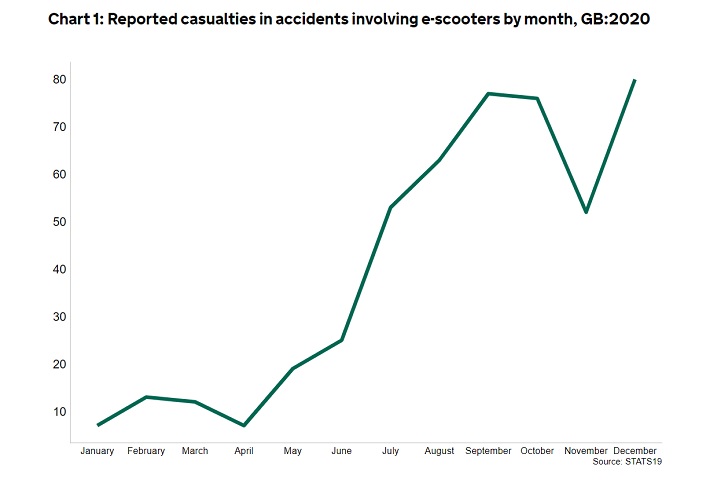 Closing off its statistical release, the DfT says: "At this point we are not yet able to fully assess the quality of the e-scooter data captured in STATS19, in terms of consistency of recording practice for e-scooters across different police force areas, so data should be treated with caution. 
"In future, e-scooters will be better captured as part of a new 'powered personal transporter' category which will be introduced as part of the recent STATS19 review recommendations."
---