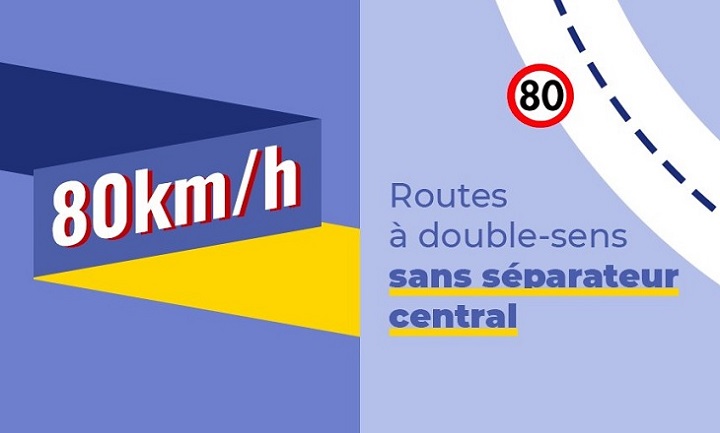 A new lower speed limit on country roads has come into effect in France, in a move which is designed to save 400 lives annually.
On 1 July, the maximum speed dropped from 90km/h (56mph) to 80km/h (50mph) on the country's 400,000 kilometre of secondary roads which do not have a central partition.
The French government says the new limit, which will be evaluated in July 2020, will reduce road deaths – which last year totalled 3,684 – by 400 a year.
Officials also say the lower speeds will be good for the environment, cutting vehicle emissions by as much as 30%.
However, the new limit is not popular among the French public, with a recent poll showing 74% were against the change, with many seeing it as an attack on their personal freedom.
In the UK, a new report published earlier this week recommends that the 60mph speed limit should be lowered on thousands of miles of rural roads.
The Road Safety Management Capacity Review, commissioned by the DfT and carried out by the Systra consultancy, recommends reviewing national speed limits, with a particular emphasis on single carriageways in the countryside.
The report suggests that 5% decrease in mean speed could produce a 30% reduction in deaths on these roads.
The DfT has confirmed it is considering the review's findings as it works towards publishing a new two-year road safety plan.
---