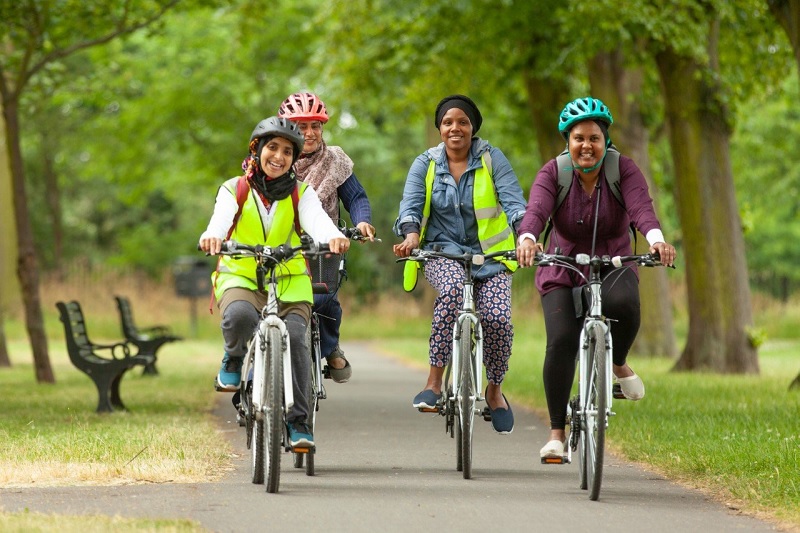 The London Road Safety Council has welcomed the announcement of £2m in funding to restart cycling training in the Capital.
The funding will be provided to boroughs by TfL, after it reached an agreement with the Department for Transport (DfT).
The funding will be split equally across all boroughs, with each borough receiving £60,000 to deliver socially distanced Bikeability and Cycle Skills training between August 2020 and March 2021.
It is conditional on setting delivery targets for two periods:
Period one – August to the end of November 2020
Period two – December 2020 to March 2021
Boroughs will also be required to report on delivery every four weeks for the first period and eight weeks for the second.
TfL says cycle training is vital to equip people with the confidence and skills they need to cycle in our city.
The announcement has been welcomed by the LRSC, who last week warned building infrastructure for a growth in cycling without providing adequate training for riders was 'irresponsible' and could result in a potential public health crisis.
Professor Nicola Christie, president of the LRSC, said: "This is excellent news. It will enable boroughs to carry out their statutory responsibility to promote the safe mobility of all,  especially those who are new or returning to cycling."
The funding announcement also coincides with the launch of a new online course, designed to give more Londoners the confidence to start cycling.
The Cycle Skills course caters for riders of all abilities, from new cyclists to those who want to brush up on their skills after a long break.
The course follows Bikeability National Standards and consists of four modules, also covering issues such as pre-ride checks and riding with children.
---