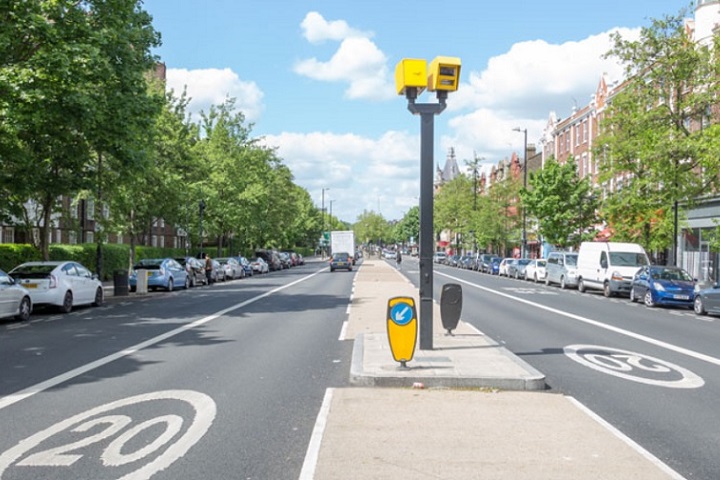 TfL has confirmed speed limits on central London roads will be reduced to 20mph from early next year, after receiving public support for the plans.
The 20mph proposals, which were put out for public consultation in June, are described as a key part of the mayor's Vision Zero ambition to eliminate death and serious injury on the Capital's transport network.
TfL received more than 2,000 responses to the consultation, with 59% of respondents saying the lower speed limits would lead to more people cycling. Half said the plans would have a positive impact on walking and 40% on public transport.
Additional comments were made in support of making the streets safer, as well as more pleasant and welcoming.
Following the consultation outcome, authorities are also accelerating proposals to bring safer speeds to some of the 'most high-risk areas' in outer London.
Sadiq Khan, mayor of London, said: "Every single death on London's streets is one too many, so I'm really pleased that Londoners have backed our plans to introduce a 20mph speed limit on TfL roads.
"By also bringing forward plans to lower speed limits in other parts of London, we will help protect more people walking and cycling across our city."
Which roads will become 20mph?
The 20mph limits will initially cover all TfL roads in the Congestion Charge Zone (CCZ) including Millbank, Albert Embankment, Victoria Embankment and Borough High Street – as well as Aldgate Gyratory, which is on the boundary of the CCZ, rather than within it.
TfL will introduce the 20mph speed limits by early 2020 – mirroring the lower speed limits already in place on the majority of borough roads in the central London area.
Figures from 2016, 2017 and 2018 (provisional) suggest 128 people were killed in speed-related collisions on London's streets. 
TfL says cutting speeds from 30mph to 20mph significantly reduces the likelihood and severities of these collisions.
Penny Rees, head of network sponsorship at TfL, said: "We know that lower speeds save lives, it's that simple. As more and more people choose to walk and cycle around London we must reduce the risk of them being killed or seriously injured. 
"It's clear people agree that making our roads safer will encourage Londoners to travel in more active and sustainable ways."
---