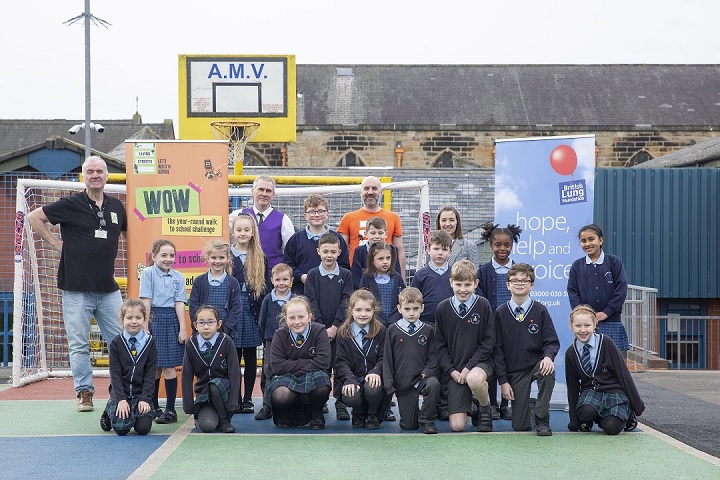 National guidance has been published to help schools reduce pollution by encouraging safe and active travel.
The guidance has been produced by the British Lung Foundation (BLF) and the National Education Union (NEU) with support from Living Streets, the national walking charity.
The trio of organisations want to highlight the health issues caused by air pollution, especially to young children, and provide practical steps that schools can take to protect pupils.
The guidance sets out how school leaders and staff can encourage safe and active travel, with information on how to set up a School Street – which typically involves closing roads around the school gates to motor traffic at peak times.
Schools are also advised to find and publicise safe walking and cycling routes, make sure there is enough parking for scooters and bikes, and encourage car sharing.
Sarah MacFadyen, head of policy at the British Lung Foundation, said: "No child should have to breathe dirty air yet over 2,000 schools and nurseries throughout the UK are located in areas with illegal levels of air pollution.
"We have created these guidelines, along with our partners, to empower schools to take the necessary steps to reduce the health risks to their pupils and to engage and motivate the local community into taking action that will improve air quality at the school gates."
Living Streets has also launched an Anti-Idling Toolkit to accompany the air quality guidance.
The toolkit, supported by the BLF, gives practical advice on how people can reduce air pollution in their local area by taking action against idling vehicles.
Charlotte McHugh, project manager, Living Streets, said: "Idling causes twice as much pollution as a moving car.
"It is prevalent across the UK, but especially commonplace around schools. Not only does this increase toxic air but the loitering vehicles can put families off walking to school.
"While some car journeys might not be able to be helped, pollution from stationary vehicles is just unnecessary. Our anti-idling toolkit aims to empower people to put an end to idling in their local area."
---